If you are new to the crypto sector, various crypto-trading tools can be of great use to you. Even if you are an experienced cryptocurrency trader, various tools can help to boost your performance in the crypto market. The goal of these tools is to help you manage risk so that you can make intelligent trading decisions that add more value to our crypto trading signals.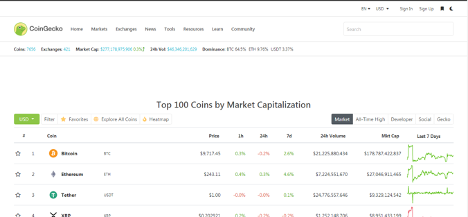 If you have little to no experience in the crypto trading world, one of the first tools you should consider is CoinGecko. The tool is simple to use, streamlined, and free. It gives you a quick overview of the crypto market and specific coins.
With the tool, you will get to see how well each coin is doing. It offers information such as liquidity, market capitalization, the developer activity around the coin, and public interest. With this information, it ranks coins to help you quickly the best coins you should consider.
The tool also tracks community engagement for each coin. Additionally, it provides historical data on various aspects of a coin, including the change in mining difficultly. With CoinGecko, you will be able to determine whether a coin ticks all the right boxes.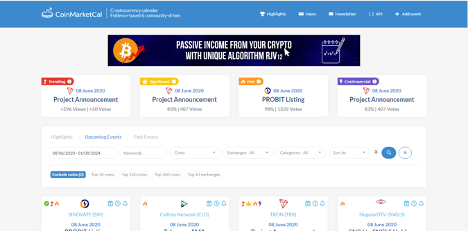 In most cases, you will come across wild rumors regarding crypto coins. In such a case, you might find yourself making trading decisions based on rumors. CoinMarketCal helps traders make decisions based on facts by aggregating all the latest press releases from coins. With the facts, you can decide whether you will buy, sell, or HODL coins.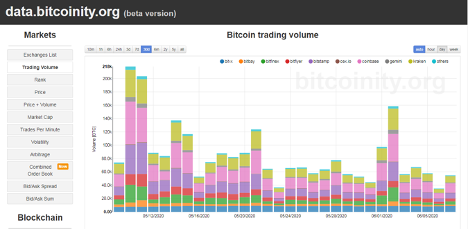 Bitcoinity is a great tool for various types of traders. For instance, you can view combined crypto order books. Additionally, the tool will display the arbitrage between various exchanges in a simple arbitrage table. By seeing the difference in price between different crypto exchanges, you can make a profit via arbitrage trader.
The tool also displays the combined liquidity across the main exchanges. It lets traders assess the support and resistance levels of each coin. With that information, some advanced traders can estimate the price point where there will be major liquidity.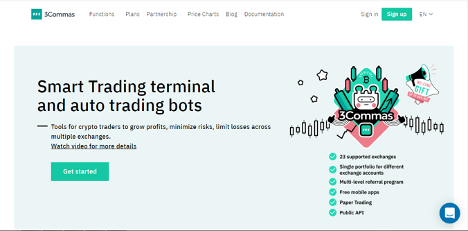 3commas comes with numerous features for crypto traders. One of its most used features is the Trading terminal. With this tool, you can connect to various major crypto exchanges in one interface and make trading decisions simultaneously.
3commas also offers several smart trading tools such as take-profit and trailing stop loss. These tools make it possible for you to manage your risk and make the most profit possible in real-time. The 3commas tool also offers social trading, which allows you to copy the trading habits of the most successful traders.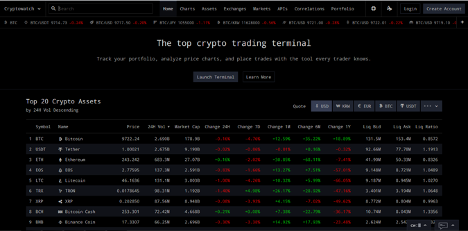 CryptoWat.ch is a feature-full charting tool that is owned by the Kraken crypto exchange. It allows users to access live-streamed price, volume, and orderbook details from more than 800 crypto exchanges. While the dashboard might look intimidating to newbies, CryptoWat.ch is extremely easy to use.
Besides allowing users to visualize live data from crypto exchanges, the tool also has some technical analysis indicators and overlays baked into these. They will help you make the most informed trading calls each time. The charting tool is constantly being updated by Kraken to be as informative as possible.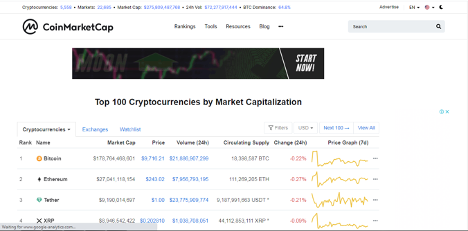 CoinMarketCap is one of the most well-known websites in the crypto world. The site offers a lot of information on thousands of coins. It tracks market cap, volume, coin price, and listing of crypto coins.
CoinMarketCap provides a lot of information to everyone in the crypto world in 13 languages and 28 fiat currencies. Besides that, it is a great source of data for historical price charts and real-time charts for all listed coins.
The platform has numerous widgets, APIs, markets, and social, added for each coin. It makes it easier for traders to find accurate information on coins and make informed trading decisions.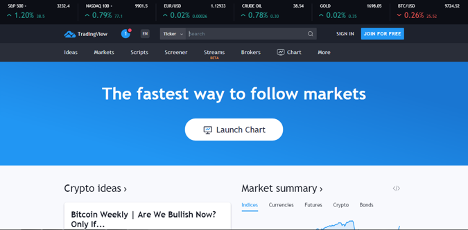 If you want to get insightful and accurate information on the crypto market, you must include TradingView in your list of crypto trading tools. The platform provides a lot of value for casual traders and experienced investors.
Besides the insightful commentary on the crypto market and various specific coins, the platform also provides visitors with useful tips from successful traders. There are numerous tools to be found on the platform that will help you boost your chances of success in the crypto market.
It will be an opportunity to learn from experienced traders. Additionally, you will learn about the best strategies to help you succeed in the crypto market. With TradingView, you will gain access to an in-depth analysis of various coins presented as charts as well as historical comparisons.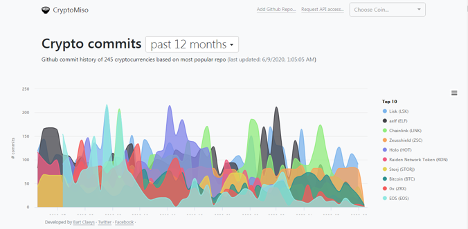 It is important to keep up with the developments around a given coin before you commit any money to it. If a coin is not being maintained and improved, it will eventually die off. Consequently, keeping up with the developments around a particular coin is important.
It helps you to know if there is an active developer community behind the coin. The best place to do that is to visit Github. However, Github is not easy to navigate. A tool like CryptoMiso makes to navigate Github.
You will quickly see the number of commit for each project in a given time. It allows you to know if the community behind the coin is still active.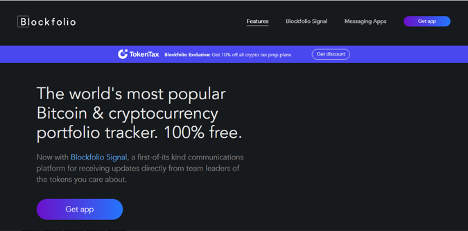 The trading tool exists as a mobile app. Through the BlockFolio platform, you can track your investment portfolio across multiple crypto exchanges. As a result, understanding how your investment in the crypto sector is performing becomes quite easy.
With the tool, you can view price charts, set alerts, check out the order books, trading volumes, and much more. Most people in the crypto consider it the best tool for analysis and investment.
Coinigy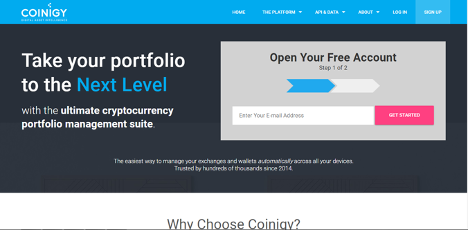 With Coinigy, you can dig deeper into the crypto market and spread your risk across several exchanges. With the Coinigy app, you can trade on over 45 crypto exchanges using just one account. You will have access to hundreds of crypto exchanges, which significantly spreads your risk and increase your opportunities to make a profit. The standard version comes at a monthly or annual fee but you have the chance to test the trial version for one month free.
Conclusion
All of these tools can help you gain a clear understanding of the crypto market. You will have more insight into why certain coins change their prices and you can make better trading decisions and with the help of our bitcoin trading signals this is a perfect combo. Try as many of them as you can and pick a combination that improves your chances in the volatile crypto market.