If you decide to go into crypto trading, you need to know how to invest in cryptocurrency and consider features and nuances. The cryptocurrency market has become a significant investment sector. Interest from professional investors and the expansion of the range of companies working with cryptocurrencies have made it popular for investment.
Novice investors do not always understand how to invest in digital assets if most banks and brokerage platforms refuse to work with them. Moreover, price fluctuations can be very strong compared to traditional stocks and bonds. In this article, you will learn about the nuances of crypto trading.
What do you need to know before you start investing?
You need to find out as much information as possible about trading and investing, in general, to start investing in crypto. Heed the advice of experienced traders to make the right decisions, and increase your profits.
Invest only what you are willing to lose. The key rule of any experienced investor is to increase wealth, not to lose it. Thus, if you are careful and start investing only free funds, then you won't lose your fixed capital, which will hardly affect your life.
Diversify. You should not invest in only one coin if you want to minimize losses and maximize profits. Portfolio diversification helps to control potential risks because even if one coin falls in value, you won't lose too much. While some assets are falling, others are rising, thereby offsetting serious losses in crypto trading.
Don't invest in the currency hype. It is necessary to filter information and care to figure out where it is just hype and a worthwhile project. Look at the team, at the product behind the coin, how useful it can be in the future? Over time, you will have your own strategies for investing.
Use helpful tools. Suppose you are leaning not towards the long-term holding of the crypto but towards making quick profits. In this case, you can also consider the ability to use automated trading. In other words, trading bots, and crypto signals. Based on the specified settings, these programs create transactions on your behalf on the exchange, buying and selling coins at the right time. Of course, they still need control, but sometimes they help make a purchase or sale at a good price when you don't have enough time. Besides, crypto signals will make it easier for you to choose the right time to invest.
What are the types of investment?
Long-term (from 1 year). Investments in serious and time-tested projects, which have shown the direction for the growth of the course over the years. There is a chance to multiply investments if you do not make a mistake with the asset.
Short-term (up to 1 year). Those assets are selected that have growth prospects for the next few months. You should pay particular attention to the product behind the cryptocurrency and its relevance at the moment.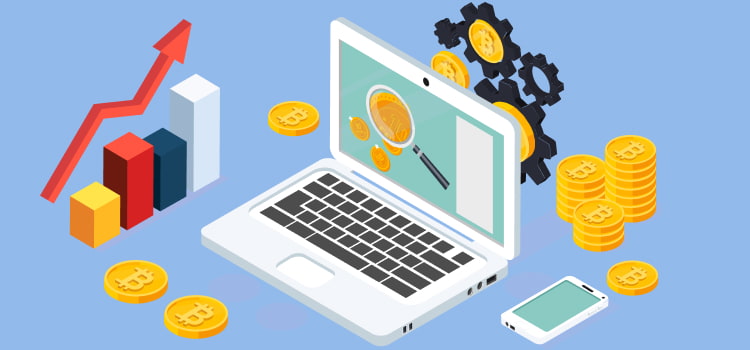 Crypto trading. Frequent transactions allow you to make money even on the smallest fluctuations in the exchange rate, but this requires significant skills and experience.
Mining. By investing in mining, the user buys and maintains computing equipment. It can also be considered a full-fledged investment that can either pay off and make a profit or become unprofitable.
Mining is less and less demanding by ordinary users, moving to the corporate level today. At least, mining top cryptocurrencies. New or little-known coins can sometimes be mined on a home computer, but it is not a fact that they will increase in price enough to generate income.
Where to store purchased coins?
Choose a wallet where you will store your assets before investing in cryptocurrency or engaging in crypto trading. The main criterion for choosing is safety.
If your goal is to buy coins and keep them stored for a long time, go for a cold wallet.
If trading is a priority, then you can stop at a reliable crypto exchange.
Both methods have their advantages and disadvantages.
It is convenient to keep cryptocurrency on the exchange since it can be exchanged or withdrawn at any time. When the market is very volatile, this feature is essential. In this regard, a cold wallet is not so convenient; you cannot make an instant sale from them; you need to connect to a computer, open a wallet, transfer the cryptocurrency to the exchange and only then sell. But keeping assets like this is much safer; it is impossible to hack such a wallet.
The average security option is software wallets for your computer, phone, or browser. They are not responsible for storing user keys, and at the same time, they are quite easy to manage.
What are the ways you can buy cryptocurrency?
You need to choose a convenient method of investing in currencies to start investing and engage in crypto trading. Once you've got a cryptocurrency wallet, you can use one of the following investment methods:
Purchase through cryptocurrency exchanges. They will help you invest simply from a card or e-wallet.
Buying crypto through cryptocurrency exchanges.
Investing using payment systems.
P2p platforms for acquiring digital assets without intermediaries.
Telegram bots for cryptocurrency exchange. They allow you to invest money in a crypt as easily as through an exchanger but using bots' functionality in the Telegram messenger.
Crypto wallets with the ability to purchase digital coins from a card.
Thus, there are many ways to purchase digital assets with fiat, including cash and other cryptocurrencies. When choosing a suitable path, you should mainly pay attention to the safety and profitability of operations.
How to start investing in cryptocurrencies, and is it worth doing?
Take the main steps to start investing in digital assets to start investing and crypto trading.
Start by analyzing the position of the cryptocurrency market if now is the right time to enter. All cryptocurrencies have periods of growth and fall, which alternate regularly.
Explore the potential risks. Nobody gives any guarantees of break-even, but it is in your power to minimize the risks. Be sure to familiarize yourself with the various concepts for hedging risks, such as stop-loss orders.
Choose a cryptocurrency to invest in. It is one of the most crucial moments, but even if you are sure in chosen cryptocurrency, do not forget about diversification. Investing in only one asset is a huge mistake.
Choose a reliable and secure platform to buy assets and prepare a wallet where you will be kept.
Find a reliable site with crypto signals that will help you with your investments, but do not rely on them one hundred percent.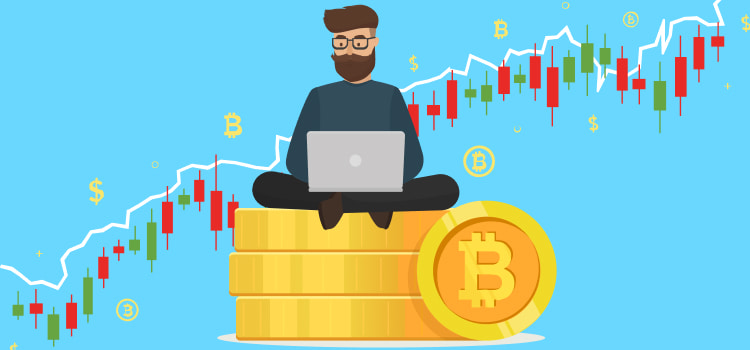 The risks caused by the volatility of cryptocurrencies are, of course, a minus. But due to the same volatility, a huge profit at the right moment. You don't have to rely on intuition; you need to continually engage in technical and fundamental analysis to understand the prospects of a particular asset and the market as a whole. Before investing money, assess your personality traits that will help you not to get nervous, but always act according to your strategy. Moreover, crypto signals will help you keep track of charts, and you can automate your transactions to trade cryptocurrency.
Cryptocurrency market prospects
You need to figure out whether it is worth investing in at all before you start crypto trading or investing in cryptocurrency. On the one hand, it is an incredibly promising sphere. The total cryptocurrency market capitalization jumped above $1 trillion. Both the growth of the Bitcoin price and the Ether price is responsible for this. Analysts believe that the rise in crypto assets' rate is mainly driven by institutional adoption, but retail demand also increased significantly.
However, it is not so simple. In the coming months, the market may face the following essential problems:
A surge in transaction anonymization. Researchers regularly report unidentified large Ethereum transactions and Bitcoin, which indicates the presence of unknown whales on the market. In particular, whales move large amounts of assets from exchanges to unknown wallets, thereby artificially creating a supply deficit.
Increase in the volume of market speculation. The rise in speculative trading means that most users tend to look for short-term benefits and not see the big picture and long-term prospects of cryptocurrencies.
Uncertain regulation. The regulatory environment for cryptocurrencies is poor in most of the world. The world's authorities only provide support to some assets, for example, issued by their central banks. Regulatory barriers significantly hinder the development of the crypto market.
Lack of education. Many people in the world still do not know about the existence of cryptocurrencies at all, and if they have heard about them, they do not delve into it, considering this topic too complicated. Exchanges, wallets, and all other services are interested in an influx of customers, so they often publish educational articles and materials on the crypto-topic, but this is not enough. There is also a downside: those who still come to cryptocurrencies at first make many mistakes, which also fundamentally depends on education.
The crypto market can provide a high level of profit, but it also carries a lot of risk due to the enormous volatility. All investors and traders are advised to exercise caution before investing money in any cryptocurrency to conduct a thorough analysis of the prospects.
Moreover, it will be useful to engage in self-education in this area and use crypto signals to make fewer mistakes and not lose a significant amount of money.
Which cryptocurrencies are best to invest in?
When it comes to investing in cryptocurrency, Bitcoin is the first thing that comes to mind because everyone is talking about it. And all because in just a few days, the situation with Bitcoin has changed dramatically; having updated its historical maximum at $58,600, the coin began to fall, dropped to $45,000, and is now trading at $48,000. But do not give up everything and rush to engage in crypto trading after learning about the latest Bitcoin news. It is better to recall once again the need for diversification. Keep an eye on cryptocurrency prices, and don't make mistakes that will cost you a huge investment.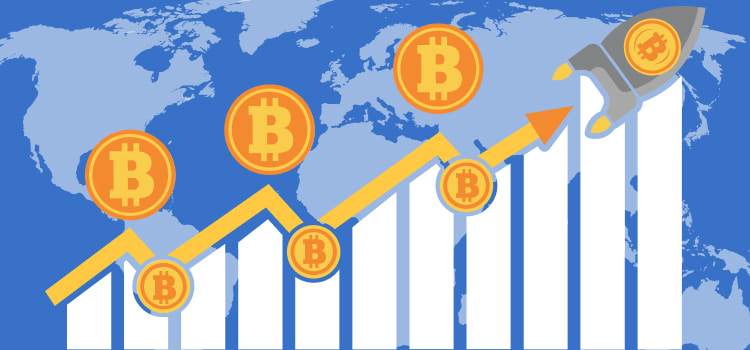 It is best to invest consistently with the least risk. Enter the market with a quarter of the planned amount, wait for the rate to fall by 30%, enter another 1/4, and deposit the last 2/4 after the fall by 30%. You need to invest only in those cryptocurrencies whose prospects for the next five years are more or less clear. BTC and ETH are suitable for these parameters, but not new little-known coins.
You can choose among:
Ethereum
Litecoin
Ripple
NEO
Bitcoin
How to avoid mistakes when investing?
The mistakes of novice traders can be both technical and psychological. Cryptocurrency trading is not the easiest thing to do. Mindfulness and focus are required, as well as minimizing emotions.
You can distinguish the following common mistakes:
Trying to recoup unprofitable transactions is one of the worst decisions. Also, do not rashly increase profitable trades, as the market can reverse at any moment.
Trading not by strategy, but by intuition or by the example of some acquaintance who is poorly versed in the market.
Crypto trading without stop loss. This tool represents the best protection against serious losses automatically sells assets when the value decreases to a certain level.
Trading against the trend. Experienced traders can afford such a move, but definitely not a novice market participant who doesn't have enough experience yet.
Unwillingness to learn and develop, as well as the rejection of pointing out their own mistakes. Use modern investment assistance tools such as crypto signals, but don't forget about self-education.
Excessive greed. Having tried the work on a demo account, after reading about the basic tools, a trader often does not want to waste time on small deals and immediately try to enter big ones. This strategy can lead to big losses.
A well-defined strategy will help you get rid of unnecessary emotions. It is also better not to enter the stock exchange in a nervous state. It will reduce the risk of rash actions.
Advantages and disadvantages of making money on a crypto exchange
The cryptocurrency sphere is rapidly developing; new trading platforms are opening, new projects and coins are emerging. All this gives a huge scope for earning. It is also noteworthy that you can start with a minimum investment in the stock market with $100 – there would be nothing to do. Besides, the cryptocurrency market is very volatile. Although this can be called a minus because of its unpredictability, this makes it possible to get a good profit quickly. The main thing is to act based on information and analysis and not succumb to emotions.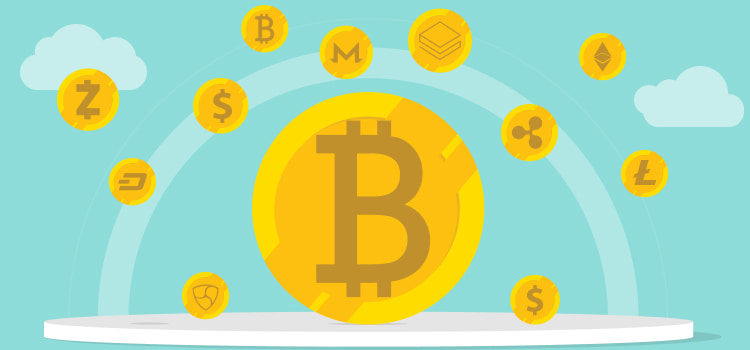 The advantages of crypto trading include:
A wide range of methods for generating income.
You can earn both actively and passively.
Lots of options for newbies. Crypto signals will become the best assistant for a novice investor.
The exchange performs the technical part of the work without requiring deep knowledge from the trader.
The disadvantages of making money on a crypto exchange are frequent verification and big risks. Operations with cryptocurrencies always involve risks of losing investments.
Cryptocurrency trading bots
Trading bots are computer programs with built-in indicators for tracking rate trends and functions for the automatic execution of transactions. Bots are aimed at automating your transactions on the exchange. Moreover, most bots that provide crypto signals also have integration with crypto exchanges for automated transactions. Initially, similar programs appeared for the stock, commodity, and foreign exchange markets, but with the advent of cryptocurrencies, are moved into this area.
Over the past few years, the exchange trading bot industry has developed rapidly, and innovative functionality is emerging.
Cryptocurrency trading bots fall into two broad categories:
Arbitration. At the start of the development of exchanges, arbitrage was the main strategy for making a profit in crypto trading, which almost all traders used. It is acquiring trading assets on one site and sales on another, where the rate is higher. It is how profit is generated from the price difference. To date, the spread of prices between exchanges is not so great, but it is still observed periodically, and with the help of bots, you can successfully take advantage of these moments.
Trading. Such bots are focused on the spread of levels between the cost of buying and selling the same currency within one platform. The rates are continually fluctuating; the trading bot will create limited orders to receive income from the price difference regularly. It can often be a profitable strategy, but it can also be unprofitable in low liquidity conditions.
When programming a robot, a trader can set specific price values at his discretion, depending on what risks he is ready for. The active use of bots is not suitable for everyone needs to competently manage a bot and closely monitor the state of the market, and not just leave everything to chance.
The world of digital assets is interesting and promising. High technologies are gradually blurring the boundaries between blockchain networks and fiat, although it is still very far from full adoption. Until that moment, most investors are interested in digital coins precisely as an investment tool, which, due to high volatility, is really capable of giving excellent profits but only on condition of caution and thoughtful attitude to the process.