Cryptocurrency exists relatively recently but has already gained incredible popularity. More and more investors are considering crypto currency as a tool for making money. The time of easy money has passed, but many ways to earn money have not lost their relevance to this day. You must always calculate the risks and keep abreast of crypto news to engage in crypto trading. It will be difficult for a beginner to understand all the nuances of making money in the crypto market, but it makes sense to study to bring significant profits. Let's figure out how you can make money on cryptocurrency.
There are several ways to make money from crypto:
Mining.
Investing in cryptocurrency funds.
Cryptocurrency loan.
Earnings thanks to cryptocurrency hold.
Participation in airdrops and bounty.
Trading with trading bots.
Trade using signals.
Mining cryptocurrencies
Mining is earning cryptocurrencies using equipment capacities. For cryptocurrency transactions to function, it needs computing power.
You can mine:
using the power of your computer
create a full-fledged mining farm
use cloud mining.
Each digital currency is created using a specific encryption algorithm. It is it that the mining equipment decrypts, ensuring the processing of transactions in the network and bringing the miner a reward.
Mining can be considered passive earnings. Such earnings depend on the cost of extracting the next coin. There is an element of risk here due to the high volatility of cryptocurrencies. But at the same time, good opportunities are being created in terms of payback. As a rule, these are months, not years, as in a regular business. Moreover, the rapid obsolescence of technology is the same risk as to the volatility of the currency's price.
Investing in cryptocurrency funds
Crypto funds are organizations that provide services for trading and investing in digital currencies for private investors. A crypto fund is an analog of investment funds; only its field of activity is limited to the cryptocurrency market.
Such organizations offer potential investors cooperation in which professionals will manage their investment capital. A team of experts in the cryptocurrency market will conduct transactions with digital currencies, which, in their opinion and analysis results, can bring profit, which will be transferred to investors. Of course, it will not be free; crypto funds charge a commission for their services. Some funds charge a commission on profits, some on investment capital.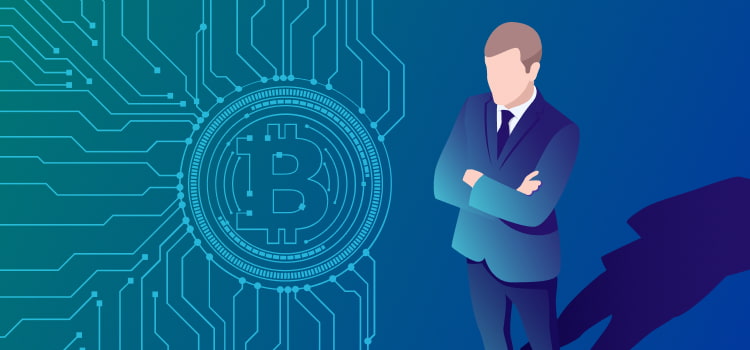 Before deciding to invest in cryptocurrency funds, you need to study the market you plan to work with. Read the reviews and try to find out about all the nuances of such earnings.
Therefore, be sure to remember about basic safety measures:
Never transfer funds to a trader's account.
Give access to personal accounts only through API keys.
Always be interested in your potential manager's trading history.
Cryptocurrency loan
This is a fairly new and interesting solution, expressed in the fact that you take out a loan, not in fiat currencies but digital money. With the huge volatility of cryptocurrencies, this may seem like a rash decision. However, if you believe in the imminent update of the crypto or a trader or miner's price highs, such risks can be considered justified.
With a very high annual rate of 30-50%, the loan will be profitable if your crypto trading strategy or investment project can bring at least 70-90% per annum. At the same time, you are not tied to the rate of cryptocurrency to fiat. You can constantly increase your trading turnover because you need to return exactly the cryptocurrency and not its dollar equivalent.
Earnings thanks to cryptocurrency hold
Buy. Quite a complex crypto trading, which requires an investor to assess the entire market, its state, and prospects. As a rule, when choosing a suitable coin for investment, methods of fundamental analysis are used.
Hold is the process of holding an asset. The inevitable fluctuations in the crypto price often cause investors, especially beginners, to doubt an asset's wrong choice. As a result, the cryptocurrency is sold as soon as the market declines again.
The Buy and Hold strategy requires the investor to keep the selected asset, regardless of market behavior. That is why it is essential to carefully and responsibly choose a cryptocurrency for investment.
Always keep in mind the price at which you will be willing to get rid of crypto assets if the decline continues. Using stop-loss, you will not lose everything in the event of a negative scenario.
Participation in airdrops and bounty
Airdrop is a free distribution of tokens by projects that are just entering the ICO. Tokens are distributed because the user shares information about the project on his social networks, publishes positive reviews, etc. For such participation in info-coverage, the project rewards such a user. The main plus is that some of these crypto tokens you got for free can go up very well, and you can make money trading them. The downside is that only a very small fraction of the airdrop projects are growing. And you can spend a lot of time before you can find a worthwhile currency.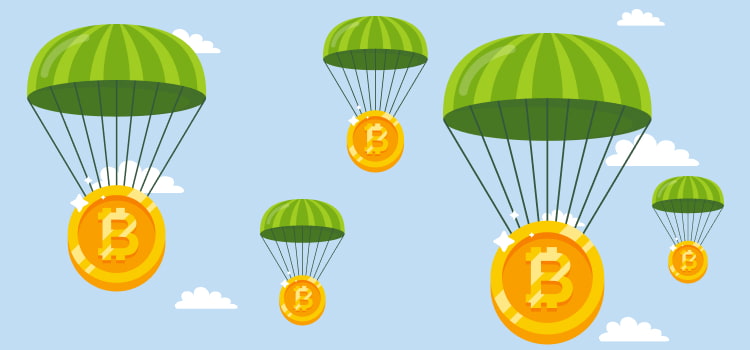 Bounty is a more complex type of airdrop. You will need to actively participate in the life of the community of the chosen project, translate articles for them into your native language, record videos for video hosting, and much more. The number of coins that you can obtain in this way is proportional to the labor costs and exceeds the potential profit for the airdrop.
Trading with cryptocurrency trading bots
A trading bot is a program that contains a market analysis algorithm and can place orders and make deals, performing these functions for a trader according to a pre-programmed trading system.
| | |
| --- | --- |
| Trading bot type | Trading bot features |
| Exchange | Acts on a specific trading platform. Earnings are made on different timeframes from short to long. |
| Arbitration | Operates on two or more trading platforms, the main income is on the difference in rates between them. |
| On the Telegram | Looking for buyers or sellers in Telegram. |
Bots for automatic cryptocurrency trading operate according to special algorithms, trading strategies, which, in turn, are created based on technical analysis of patterns. After determining the patterns, the strategy is tested, the number of potential losses and profits is calculated. And if the results are satisfactory, the robot's trading strategy rules for the cryptocurrency exchange are created on their basis.
Many bots use the Martingale strategy, an increase in risk after a loss, to build an ideal profitability chart. This approach only distributes profits and losses over time, giving at first a long, seemingly endless streak of small profits but leaving, in the end, an inevitable and almost 100% loss.
Trade using cryptocurrency signals
Cryptocurrency trading signals are recommendations for making deals on the exchange, usually displayed on a price chart. As a rule, signals for cryptocurrency trading are sent by automated bots.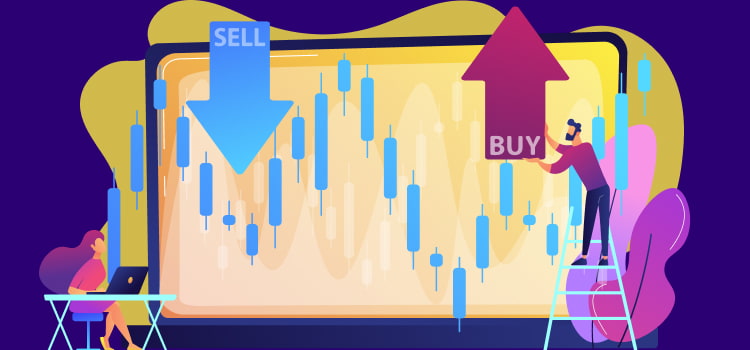 Many professional services offer analytics of the crypto price dynamics of a particular asset and specific parameters of transactions. In other words, they share with you the positions that they open themselves.
As with bots, there is no need to hope that these signals can make you a lot of money without your participation. Even trading professionals can be wrong. But you can study their history, work out predictions and transactions in the past, based on which you can make decisions regarding cryptocurrency trading.
You can rely on trading recommendations, increasing your trades' mathematical expectation, or completely trust the signals and follow all the entries and exits from the market exactly.
There are many options for investing in cryptocurrency; you can choose the one that suits you. But do not rush to make a choice; you need to study in detail each way of earning and identify the key points. Cryptocurrency trading requires extensive knowledge and experience to make a profit.