Hello traders,
In order to facilitate the whole process of signing up with Sublime Traders, we thought it would be cool to have a clear setup guide.
First and foremost, Sublime Traders uses Telegram to post cryptocurrency signals to the community. Telegram is a great community tool , similar to Whatsapp , a tool that allows us two very important things:
Communicate with a large community
Allows us to integrate bots so we post the signals as fast as possible
Telegram can be downloaded HERE for mobile and for desktop.
Joining sublime Traders
We have completely automatised our joining process with a telegram bot so, once you install Telegram you will need to join our channels. In order to do that you need to do the following:
1.Interact with our portal bot here 👉 Sublime Portal . Doing this will open a chat with our portal bot that handles payments . Type /start or click on /start to start the bot interaction.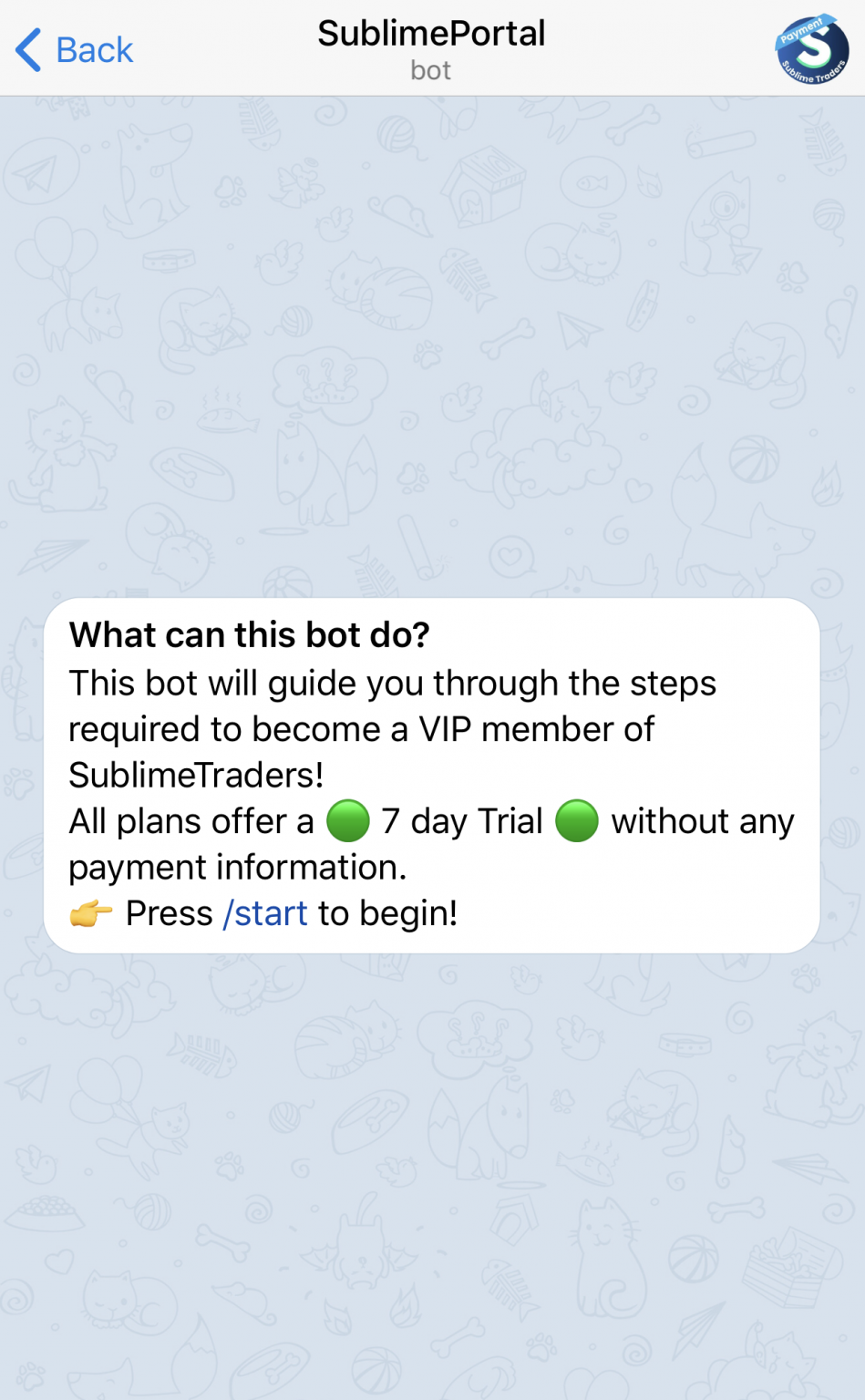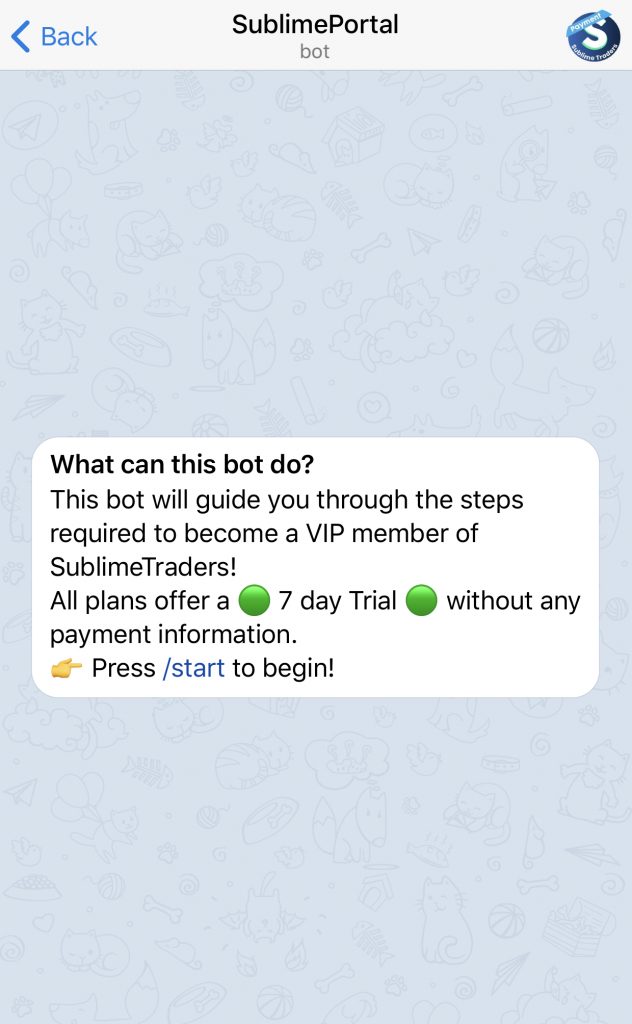 2. You will now be presented with our plans. Pick a plan and get to the next step. We offer cryptocurrency trading signals for spot markets like binance signals, and for futures markets like bitmex signals, Binance futures or FTX.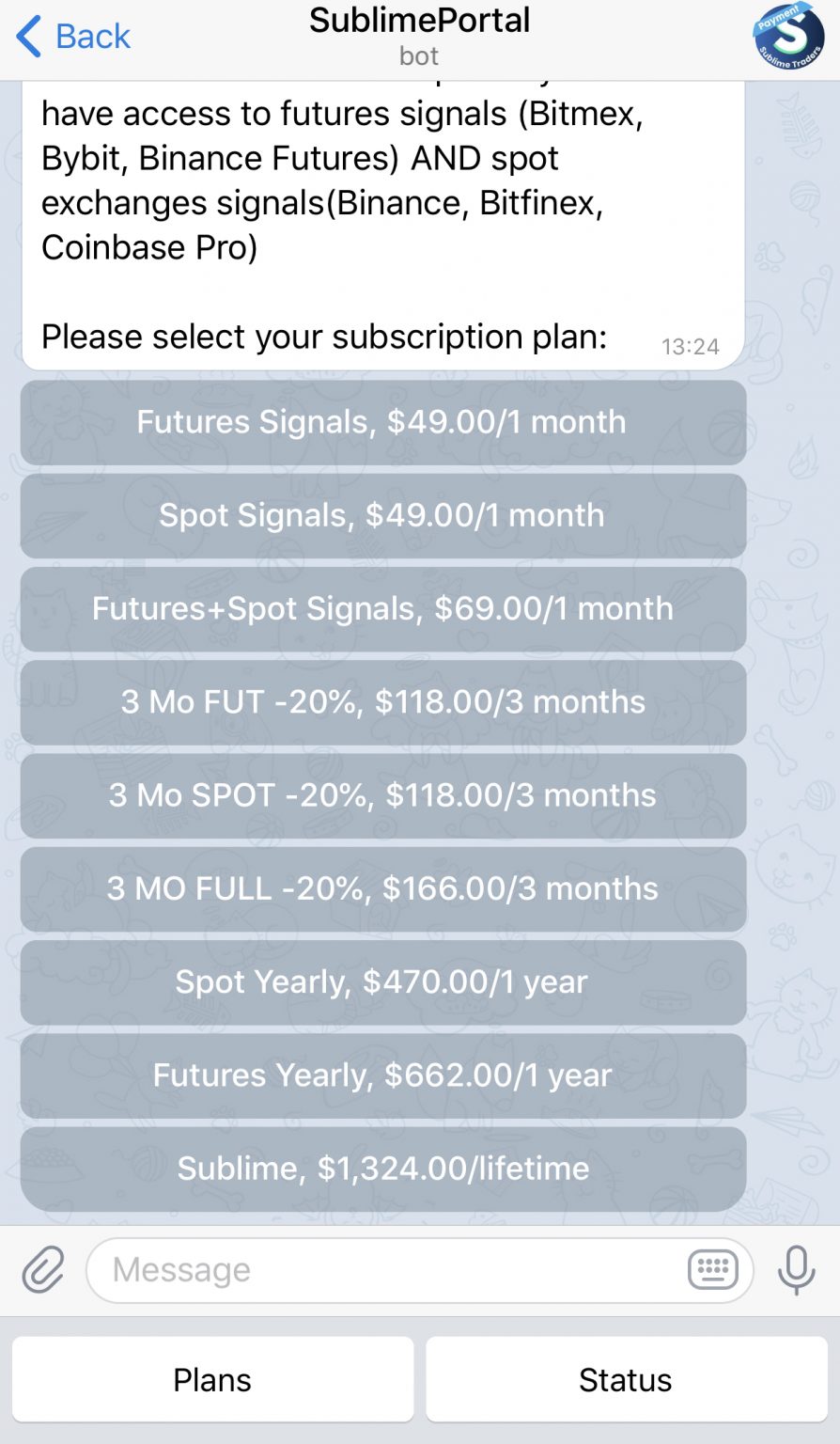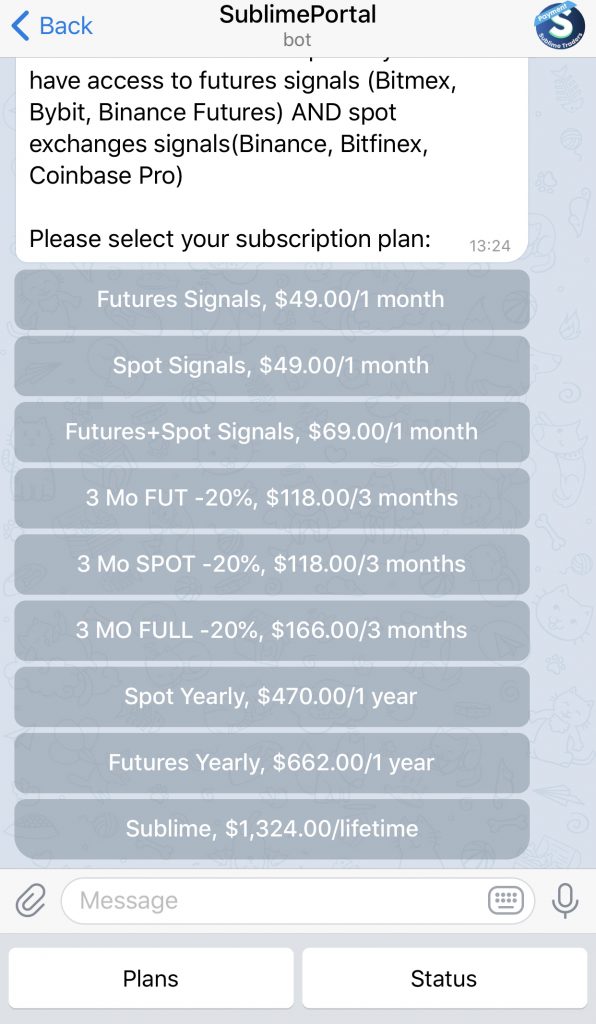 Note that if you are already subscribed with our cryptocurrency trading signals, you can also check your current subscription status by pressing the status button.
3. This step is where you select your payment method. We offer Stripe, Paypal and Cryptocurrency(Coinpayments) as payment for our crypto signal services. The access code system is used only by contacting an admin first. The payments are 100% secured by the payment providers.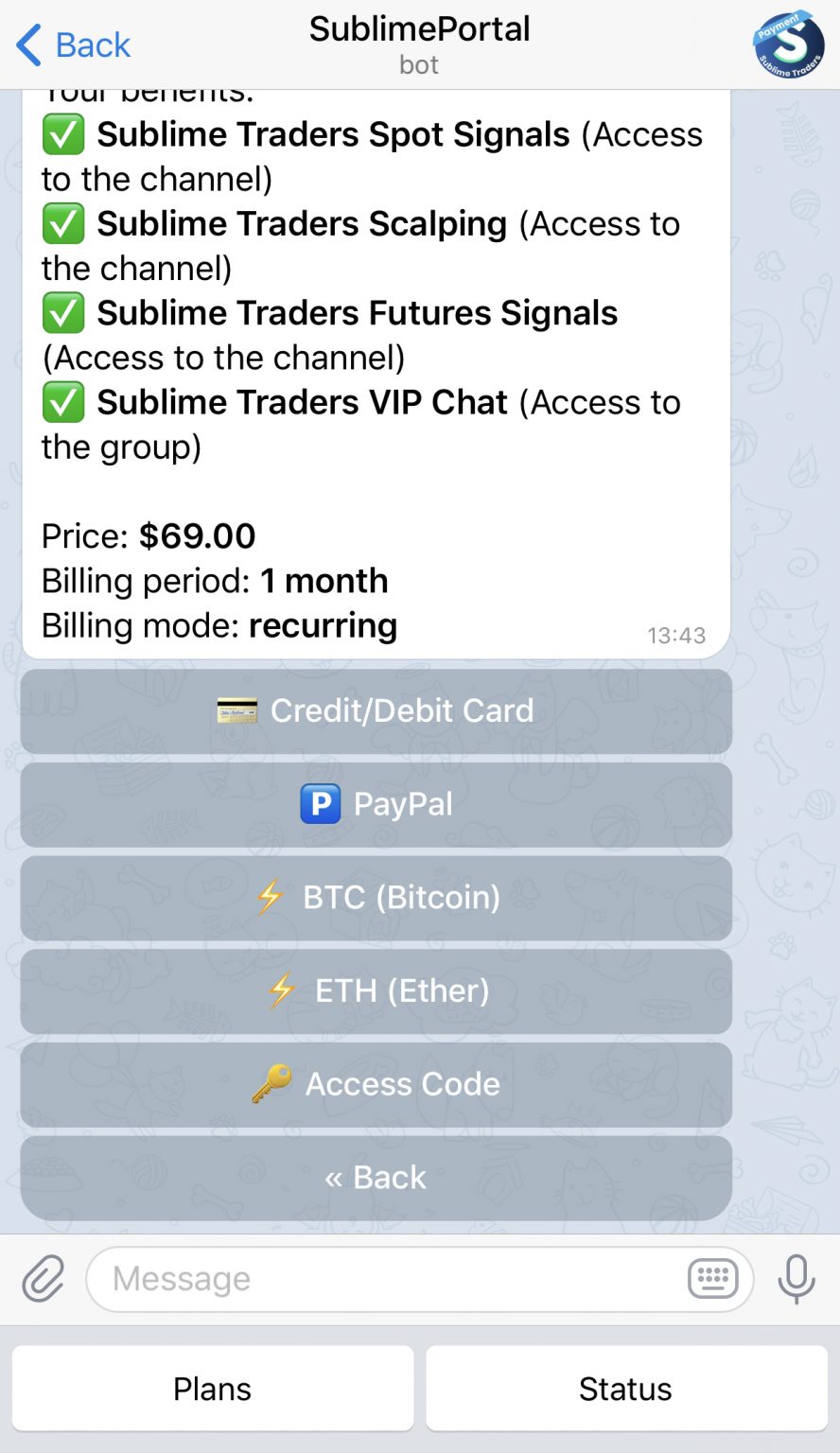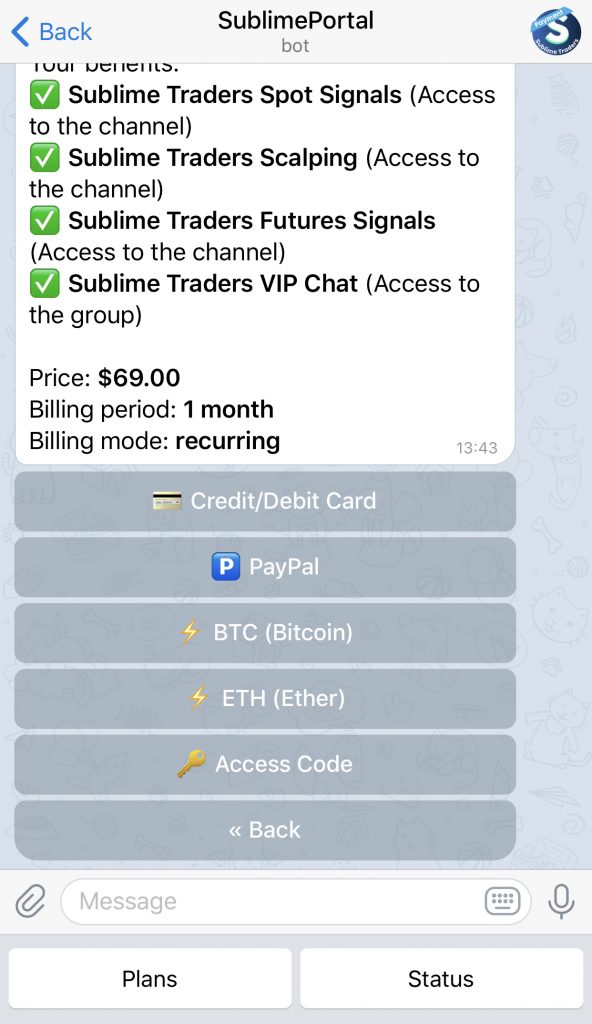 4. Once the payment is completed the bot will greet you with the available channels for your selected plan. Having chosen the Futures+ spot plan will give you access to all our paid channels. The bot generates unique invitation links for every customer so make sure you click every one of them.
Note that as of the 1st of August 2020 our free trial is been suspended until further notice.
The free crypto signals Sublime Traders Channel
You don't want to pay a subscription or maybe you don't trust us yet? Perfectly normal, that's why we have a free channel where we post regular updates on our signals, several free signals per week and lots of crypto related stuff that actually help trading. Alternatively you can check out our results page .

This channel is totally free to join , no restriction , you can join it here:
https://t.me/sublimetradersfre
If you have any questions don't hesitate to contact our admins: @logicalorange or @oviwan .