Hello everyone, this week's coin pick comes from the east. Even if we haven't posted any trading signals for this coin lately, let's take a closer look at litecoin.
LTC/USD a closer look
From yesterday's low at $42.91 the price of Litecoin has increased by 4% as it came up to $44.644 at its highest point today but since then made a minor retracement and is currently being traded around $44.2 level.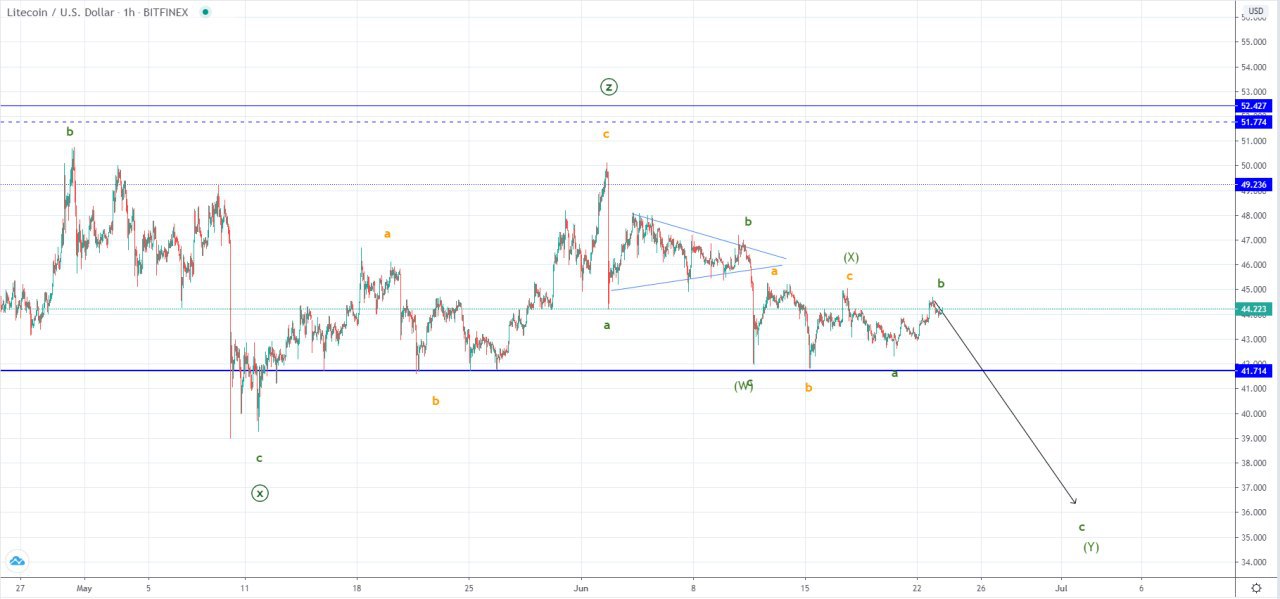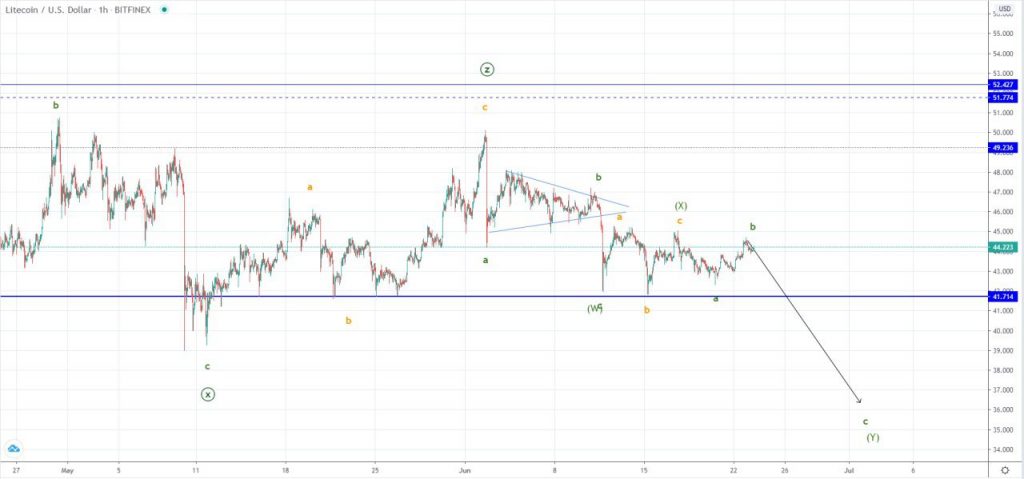 In the past period, we have seen sideways action and that after a decline of around 16% from $50 mark made on the 2nd of Jun till the 12th and again 15th when the price came down to retest it's current significant horizontal support at $41.72 area.
Want to test our cryptocurrency trading signals for 7 daysfree?
Go for it, worst case scenario, you learn something new .
Go ahead, 👉 interact with our bot
This is why we are most likely seeing a corrective range developing as the first descending movement was made out of the next three-wave move to the downside. If we have seen the completion of the ABC to the upside of a lower degree count then it marked the end of the second wave X which is why we could be likely seeing the development of its 3rd sub-wave of the wave Y.
If this is true then today we have seen the development of the lower degree count wave B out of the final ABC to the downside which is the mentioned sub-wave of the Y wave of a higher degree. It is set to lead the price of Litecoin below its current significant horizontal support but it's still unclear where the decrease might end.
Projecting the length of the first sub-wave on to the ending point of the wave X we come up with the price target of around $36.35 but this is only the most optimal one as the price decrease could end before it in which case the $39.7 area would be of significance or further below the projection at around $34.6.
Another possibility could be that the price will find support at the significant horizontal support in which case further development of the corrective upside wave X would be in play but for now this is still a primary scenario.