The popularity of cryptocurrency is growing, and with it, the number of cryptocurrency traders. If you have decided to invest in a crypto currency, you first need to choose a suitable trading platform.
Crypto trading platforms are designed to buy, sell, exchange popular or rare coins. Such platforms' functionality includes creating simple and complex orders, storage of funds in the account, deposit and withdrawal, and additional individual options for each site. You need to understand what tools you need to choose a trading platform for the passive and active income you need. Moreover, your chosen exchange must trade those assets in which you are interested.
Types of cryptocurrency trading platforms
You need to choose a trading platform to start working with cryptocurrency. Each platform differs in a set of tools for generating active and passive income. Moreover, platforms for cryptocurrency trading are classified according to numerous characteristics.
Centralised and decentralised cryptocurrency trading platforms. The former is managed by a company responsible for transactions between users, order matching and all other operations and functions available on the exchange. Decentralised ones are not an intermediary in making transactions; settlements take place directly between participants.
Regulated and unregulated crypto exchanges. If the platform is regulated, its activity is based on the legislative norms and rules adopted in registration. Besides, such a site is ready to provide them with information about users and their operations at the authorities' request. Unregulated exchanges are more privacy-focused.
With or without KYC/AML verification in crypto trading. In the first case, to fully use the platform, the user needs to provide information about your name, surname, passport data, address, sometimes payment details, selfies, etc. KYC/AML verification is an integral part of regulated cryptocurrency exchanges; it is aimed at anti-money laundering and dishonestly earned money.
Spot or derivatives cryptocurrency trading platforms. This parameter characterises the moment of settlement for deals. In the case of spot trading, the moment of settlement occurs, and in the case of derivatives, within the specified period. Derivatives are derivatives contracts value related to the value of the underlying assets.
Fiat or crypto exchanges. Some sites allow exchanging cryptocurrency exclusively for cryptocurrency. They are much less demanding on the user and information about him. Others make it possible to deposit and withdraw fiat funds from cards, e-wallets, mobile phones, etc. Thus, identity verification is required in most cases since exchange owners and government agencies monitor fiat transactions.
Moreover, p2p platforms are convenient because cryptocurrency trader can choose suitable conditions or create an ad on their terms. Calculations take place between users without the participation of the site.
Best cryptocurrency trading platforms in the USA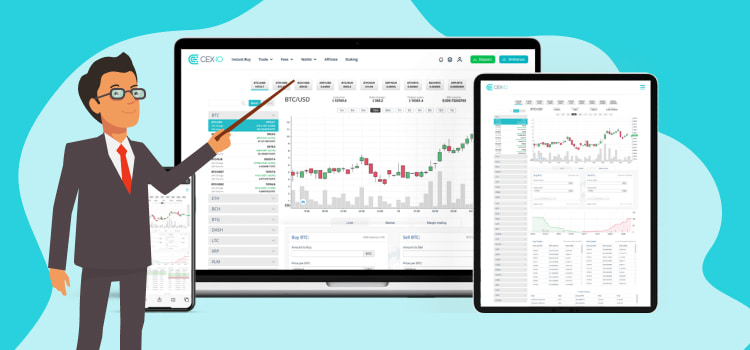 Finding the right crypto exchange for you can be a daunting task. You need to check the number of currencies that suit you and ensure that the exchange has reliable security methods to find the right platform. There are hundreds of cryptocurrency platforms operating in the industry, each with its characteristics, advantages and disadvantages. Several exchanges are the most popular and offer really decent functionality.
Coinbase Exchange
Coinbase is a cryptocurrency exchange that is perfect for both beginners and experienced traders. Its active clients buy cryptocurrency from the Coinbase platform and not from other users. This fact makes the platform a brokerage company with high liquidity. You can pay using bank transfers, debit card by registering and passing the KYC checks.
Coinbase has a strong customer money protection system and insurance policy. Besides, this platform has a convenient and intuitive interface that will greatly simplify the trading proccess for beginners.
Kraken Exchange
The Kraken platform has low fees and great customer support. This platform is popular among cryptocurrency traders looking for an alternative to Coinbase.
The main advantage of the Kraken platform is its security system. With the platform founder's experience in cybersecurity, your funds will be protected by a top-notch system. You will not only have to go through standard two-factor authentication, but you will also need a special Master Key from the platform to access your account. With this key, you can be sure that your funds are safe. Moreover, this platform has never been attacked by hackers, thanks to its first-class security system.
Kraken is chosen by experienced cryptocurrency traders interested in margin trading, OTC trading, futures and automated trading. Besides, the efficiency of the support service allows you to get an answer to your questions quickly.
Binance Exchange
Binance is a popular, liquid and functional crypto exchange. With many options that may interest an experienced cryptocurrency trader, it also has a clear interface.
This platform supports spot, futures, margin trading, staking, new token farming. Moreover, there is a decentralised Binance DEX platform on its own Binance Chain blockchain and a derivatives trading platform, Binance Futures.
You can trade on the platform without verification. You must verify your identity to remove the daily limit of 2 BTC and open access to many features.
CEX.io Exchange
The CEX.io crypto trading platform is popular for trading because it is available in 31 US states. Moreover, you will be able to deposit fiat and cryptocurrencies. This opportunity is not available on all cryptocurrency exchanges.
With CEX.io, you will have access to cross-platform and margin trading. But for beginners, it is better not to use these trading options, as it will require extensive knowledge of the market to make successful transactions.
The big disadvantage of this platform is the high cost of the services provided. This platform has a good security level and a functional mobile application to manage your orders and trade.
Bitstamp Exchange
Bitstamp is one of the oldest crypto trading platforms. Previously, this platform was focused mainly on the European market, which was the first crypto exchange to have a license. But now this exchange offers its services all over the world. In the US, this platform has a cryptocurrency trading license. Bitstamp is a convenient and reliable platform that allows you to buy and sell crypto for US dollars.
If you only plan to trade cryptocurrency on the platform, then you will only need to indicate your full name, email address and country of residence when registering. However, if you need to link a bank account or card to your account, you will need to verify your identity.
The company is improving the platform's security practices avoiding breaches and thefts.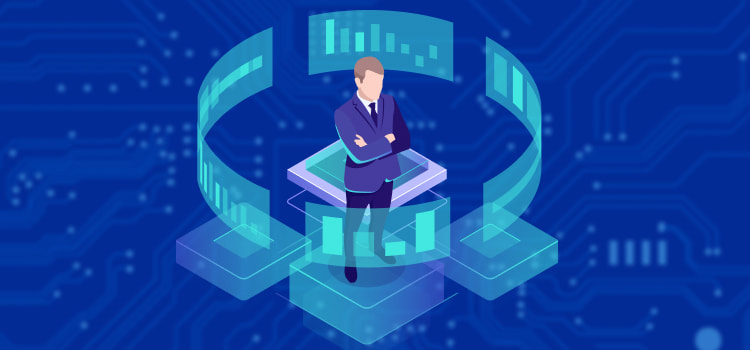 Changelly Exchange
Changelly is a decentralised crypto trading platform. This platform's huge advantage is that it has no geographic restrictions and supports many cryptocurrencies. Сryptocurrency traders on this platform can use any fiat currency, but the platform will automatically convert it to dollars or euros.
You need to register to start trading. Enter your email address, and that's enough. You don't need to provide any additional information about yourself.
Changelly is actively collaborating with other leading cryptocurrency platforms. You will have access to the best market price coins and low maintenance fees.
The downside of this platform is the large commissions and processing fees. Besides, Changelly sets a limit on the first cryptocurrency purchases, which will be withdrawn in less than a month.
Cryptocurrency platform selection criteria
You need to look at a few basic criteria to choose the best cryptocurrency trading platform. Thus, you can immediately weed out platform options that are definitely not suitable for you.
| | |
| --- | --- |
| Criterion | Why is it important |
| Check if the platform works in your country or region. | Some exchanges work only in certain regions, and during registration, you will receive a message that you cannot use the service for some reason. |
| Define your trading goals. | Are you an investor or a cryptocurrency trader? Do you just want to buy bitcoin and keep it for a certain period, or do you actively trade to earn money now? In the first case, it is wise to choose a large and reputable fiat exchange. On the other hand, an active cryptocurrency trader considers many nuances and options that will help in successful trading. |
| Determine the available payment methods. | You will save on unnecessary commission fees and get rid of payment delays by choosing the best way to deposit and withdraw funds. |
| Find out what assets the platform supports. | Most of the entire cryptocurrency market capitalisation is Bitcoin now, but this is not the only asset that has prospects. Some exchanges offer only 10-20 coins, others several hundred. |
| Are you interested in leveraged or futures trading? | The growth of futures trading is one of the most active emerging trends in the crypto space. Futures markets are often highly leveraged, resulting in quite attractive and dangerous losses. |
| Consider security issues. | It is important to know how the exchange organises the storage of funds and what measures you can use to protect your account. |
Cryptocurrency is one of the main directions in the investment world today. Over the past few years, something that began as an experiment has become a massive global trend, providing an opportunity for tangible returns for investors. However, investors and traders need to make many responsible decisions about where to store funds and where to transact with them.
If you have started trading recently, then perhaps your choice will be any of the top sites with a fairly simple and convenient interface. Besides, many sites also have training materials or demo accounts. For more experienced users, a platform with an improved and more complicated interface is relevant. You should also look at what other users are saying about a particular platform. Choosing the best cryptocurrency trading platform can make a significant investment in your trading and investment operations' success.