Many sceptics are convinced of crypto market prospects, who previously dismissed the possibility of a serious perception of this sphere. Although more and more people are interested in cryptocurrency every day, it is still an incomprehensible area for many. But despite this, the question of how to acquire cryptocurrencies arises from novice users more and more often.
Get started with cryptocurrencies by exploring different types of investing.
Get a wallet to trade cryptocurrency.
Study all the nuances and risks associated with investing in cryptocurrency.
Choose a method of earning that is convenient for you, crypto trading, long-term investing, mining, etc.
Develop your own strategy for making a profit on the crypto market.
What is cryptocurrency?
It is a digital currency that exists exclusively on the Internet and has no physical counterparts. It runs on unique technology and is not regulated or monitored by the government or financial authorities. Most cryptocurrencies do not have a central server; they are supported by millions of computers worldwide. Such a network is called decentralized. Moreover, this network is peer-to-peer; that is, absolutely all participants have equal rights and opportunities; there is no concept of an administration or an owner.
The cryptocurrency network operation is entirely transparent; each operation is displayed on the blockchain, although it is almost impossible to find out what kind of person performed this operation. All transactions on the network are irreversible and permanent; they cannot be cancelled or hidden in any way. At the same time, the user's privacy is always protected.
Where to store cryptocurrency?
Storing cryptocurrency is essentially storing public and private key pairs. Public keys are not secret information; they are needed to identify the user. Closed ones are needed for authentication, and encryption is, therefore, classified information. Therefore, all the best cryptocurrencies, starting with Bitcoin, operate using three main tools: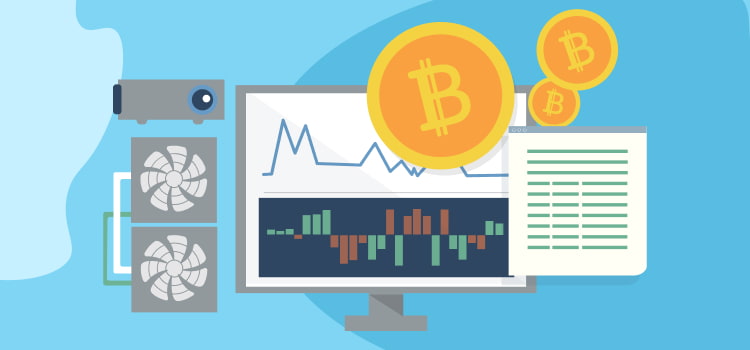 The address. Used to send and receive funds. Linked to the current account balance. The balance is the difference between the funds received and sent to this address. The address is easier to read public key form.
Private key. On its basis, the address and the public key are generated. Gives ownership of the funds associated with this address. The wallet program automatically generates private keys; you cannot transfer them to anyone.
Public key. It is generated based on a closure, and the reverse transformation is impossible; the algorithm is designed like this so that knowing your public key, no one can recover the private key from it.
When you send money, the software signs the transaction with your private key. It is not revealed to the recipient but simply shows the network that you have the right to transfer funds from the given sending address.
Which cryptocurrency to buy?
Consider for long-term investment only those projects that have proven themselves well over the years work. At the same time, assets that have just entered the market are suitable for quick and risky earnings. But this is more of an option for professionals because it is very easy to lose your money in a matter of hours. Experts usually recommend investing in those assets that are in the top 10 by market capitalization. This parameter is much better than the rate that characterizes the community's trust in a particular coin. It is better to choose Bitcoin, Ethereum, Ripple, Bitcoin Cash, EOS and others to invest in cryptocurrency.
What is a cryptocurrency wallet, and what is it like?
A cryptocurrency wallet is a program designed specifically for storing public and private keys in a user-friendly way. The owner can easily send and receive transactions, control the balance and use various additional functions. A wallet is a prerequisite for managing cryptocurrency assets and ensuring their security. The main criterion by which crypto wallets are classified is an Internet connection. The wallet can be cold or hot; this affects the complexity of using cryptocurrency and security.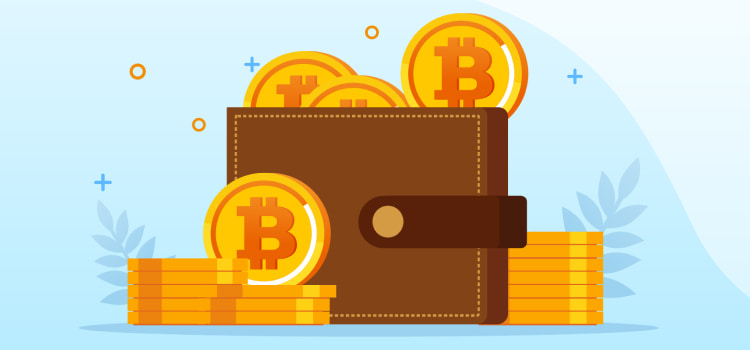 The hot wallet is connected to the Internet; you can make transactions from it at any time. Includes online wallets, most mobile and desktop, as well as cryptocurrency exchanges.
The cold wallet is not connected to the internet and stores funds offline. You can top up at any time account, but you will need to perform several preliminary steps to send a transaction. Therefore, cold wallets are usually used to store large amounts of investments that are not planned to be spent for a long time.
It is convenient to use both types of wallets depending on your needs. On the hot store, small amounts for everyday expenses and crypto trading, and cold ones are used for long-term storage of crypto assets.
Where to buy cryptocurrency?
After you have successfully created a wallet, you need to replenish it. There are several ways to buy crypto with fiat money:
Crypto exchanges. Some cryptocurrency exchanges provide the option to purchase Bitcoin or other coins for fiat directly. This path is especially convenient if the purchased assets are planned to be immediately put into circulation or used for crypto trading.
Exchangers. A large number of exchange services have already acquired support for cryptocurrencies today. It's the fast, convenient, and often profitable way. In this case, you can choose the payment direction that is comfortable for you. The downside is that exchangers offer a small selection of coins to buy, usually only popular ones. Bitcoin is supported almost everywhere.
Electronic payment systems that support both fiat and cryptocurrency accounts are another way to purchase cryptocurrency.
You need an address to transfer to a wallet. Go to the wallet program in which the address will be automatically generated. It may take some time to receive, do not panic if you do not receive money in the first minute. With Bitcoin, the duration of a transaction can be up to two hours.
How to earn cryptocurrency?
Having figured out how to use cryptocurrency, many investors wonder whether it is worth spending it at all, or is it better to buy it once and wait until the rate grows.
On the one hand, cryptocurrency has a long-term upward trend. It is enough to look at the charts of any popular cryptocurrencies to see how it has grown over the years. This means that the crypto can be a good long-term store of value despite periods of volatility. It is especially noticeable when compared with fiat. Ordinary money only gets cheaper over time; inflation affects. Bitcoin is not subject to inflation due to the limited supply, and therefore it only increases in value over time. It is impossible to print more BTC than originally set in the program.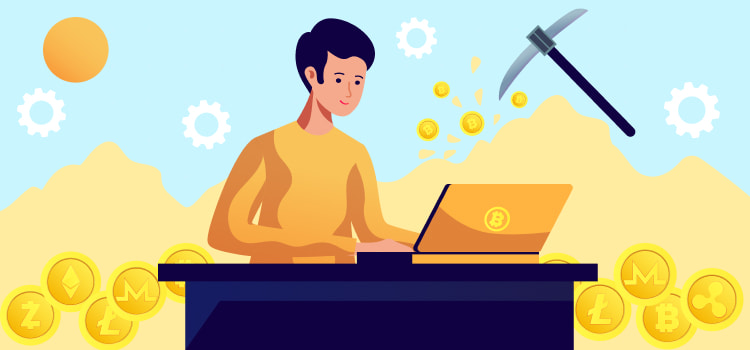 On the other hand, cryptocurrency is also good for using cash to buy goods and services. It is as free, flexible, and independent as possible; a resident of any corner of the world has access to it. You can send any amount to anyone at any time, without adjusting to the operating hours of banks or their limits. It is not surprising that many see digital coins as a quick replacement for real money.
Ways to earn cryptocurrency
Investments. Invest in cryptocurrency and, after a while, to recoup the investment significantly. You need to know many different nuances, understand the prospects of a particular currency, analyze cryptocurrency news and be entirely sure that the selected asset will sooner or later rise in price. Given the high volatility of digital currencies, investing is always risky, but often the risk pays off.
Mining is earning cryptocurrency as a reward for supporting the network with the power of its equipment. The miners' equipment continuously performs calculations, forms blocks of transactions, and the network issues a reward for each block. The efficiency of mining is in question; the complexity of top cryptocurrencies is high, a lot of finance is spent on paying for electricity, providing cooling, soundproofing, and updating equipment.
There is also an option for cloud mining, which is renting power from large corporations, then the above problems disappear, but the company will have to pay a certain percentage for the services.
Crypto trading or trading in cryptocurrency earnings on fluctuations in cryptocurrency rates is usually based on buying at a lower price, selling at a higher price. Professional crypto traders know how to competently analyze even the smallest changes in the crypto market position and almost always trade only with a plus. Beginners are encouraged to start with small amounts, study guides carefully and listen to expert advice, but this does not ensure against initial failures.
Choosing a crypto trading strategy
This point needs to be paid special attention to the correct choice of a crypto trading strategy, and the exact adherence to it depends on earnings. You should not try to trade intuitively; it will not lead to anything good. A clear strategy is a key to success.
There are three main strategies:
Medium-term trading. This strategy works well for beginners. Medium-term trading is characterized by a calm rhythm when one deal can be kept open for two or more days.
Intraday trading. It implies the closing of the transaction during the day without transferring it to the next day. Usually, the period does not exceed several hours.
Scalping. It is the most difficult method that can only be learned through long practice. Represents making deals every 1-5 minutes. A position is closed every time there is a small profit on it.
Moreover, there are special programs for cryptocurrency bots that connect to the exchange and automatically perform user trading actions. At first glance, this simplifies the process, but you shouldn't place too high hopes on the bot. It will bring profit only if it is correctly configured and continuously monitored, requiring certain knowledge
Any cryptocurrency is an asset with high volatility, which means that its rate can rise and fall very sharply, sometimes in just a few hours. Such a sharp change in the exchange rate can greatly affect the cryptocurrency market. A crypto trader must constantly monitor cryptocurrency news and market conditions and be able to analyze them.
You will need to choose the most promising and reliable asset, select a high-quality wallet to store it, and then replenish it to purchase a cryptocurrency. Analyze every step to keep your assets safe, evaluate the services you choose based on their reputation and functionality. And then, the acquisition of the crypt will not cause any difficulties.