Chainlink(Link) is a well known smart contract based on the Ethereum blockchain used mainly for payments. The pair LINK/USD was one of the winners last week in our binance signals channels (spot signals). Let's now see what can happen this week.
LINK/USD 30 June 2020
From last Saturday when the price of Link was being traded at around $4.3 we have seen an increase of 8.14% measured to its highest point of the week so far which was made today at $4.6594 slightly below which after a minor retracement the price is currently being traded.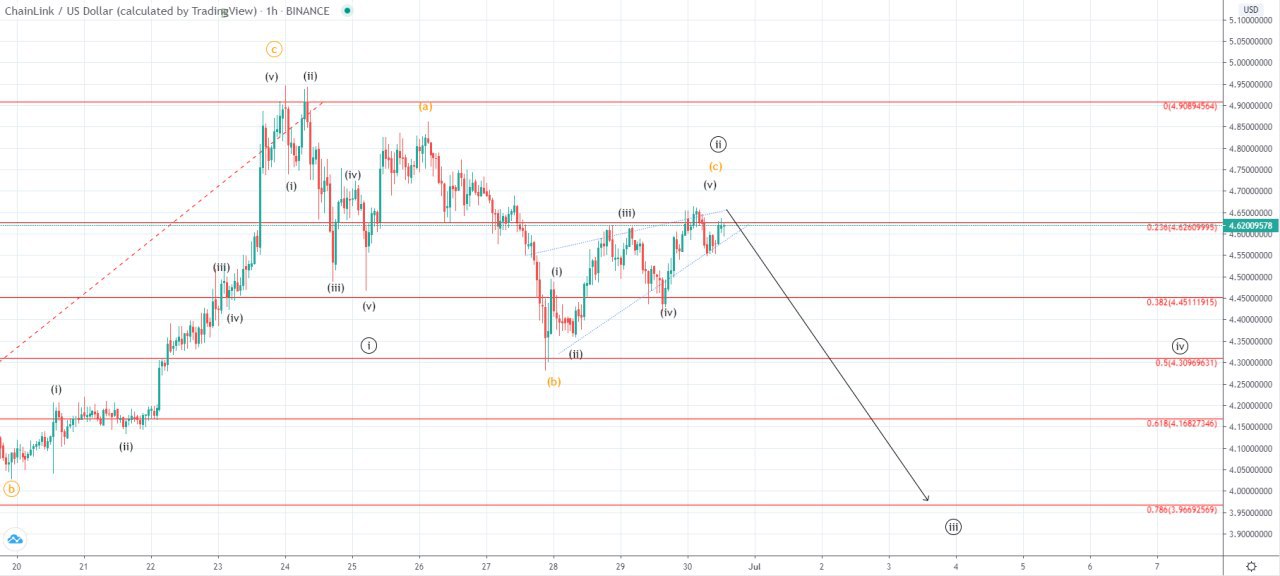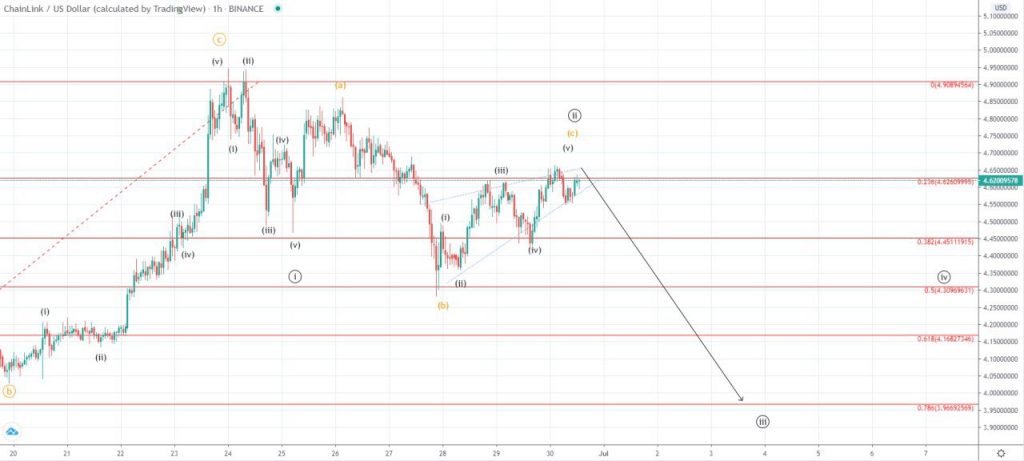 Looking at the hourly chart, we can see that from last Saturday the price action made an ascending triangle and is now coming close to its apex which is why shortly a breakout would be expected.
As we have seen an impulsive decrease from the 25th of June and that after recovery to the upside was made since the 23rd when the price reached $4.9 we could be seeing the development of another corrective structure to the upside. This indicates that a breakout to the downside should be expected as the main trend is a bearish one.
The wave structure implies that we have seen a five-wave impulse after which a five-wave increase but as a lower low was made on the 27th the possibility of the continuous increase was invalidated.
This is why now even though we are seeing an ascending triangle in cannot be interpreted as a leading diagonal and is to the contrary more likely an ending one out of the ABC correction to the upside, being its C wave.
Want to test our cryptocurrency trading signals for 7 days free?
Go for it, worst case scenario, you learn something new .
Go ahead, 👉interact with our bot

Zooming out on to the 4-hour chart we can see that according to the count we have seen the completion of the higher degree five-wave impulse on the 1st of Jun which makes this higher high made on the 23rd the corrective B wave.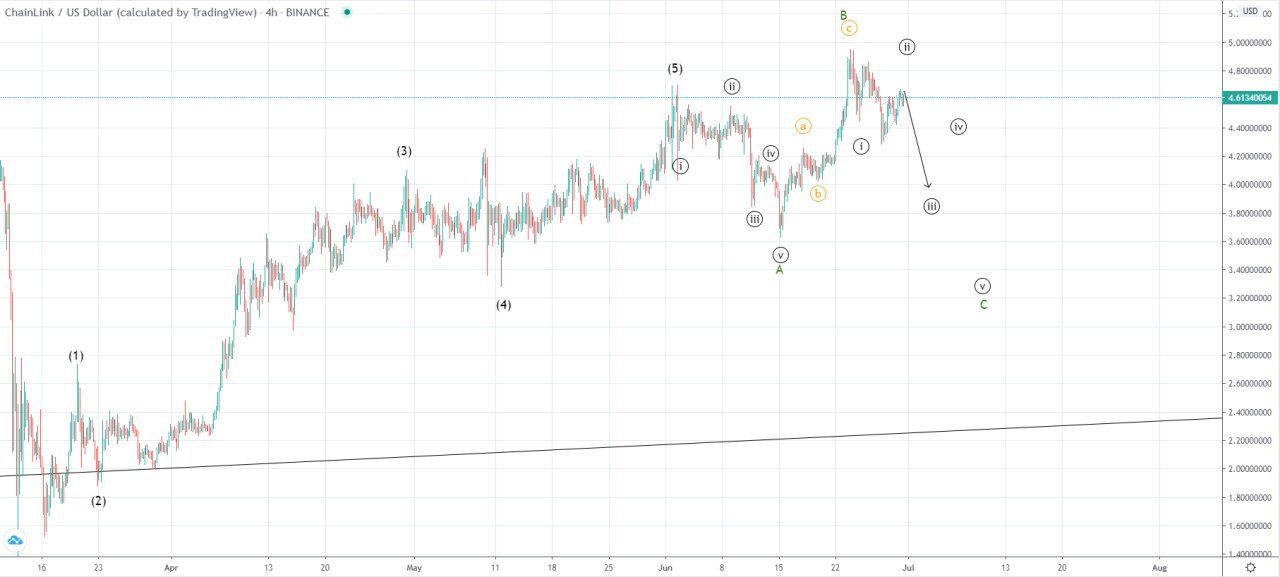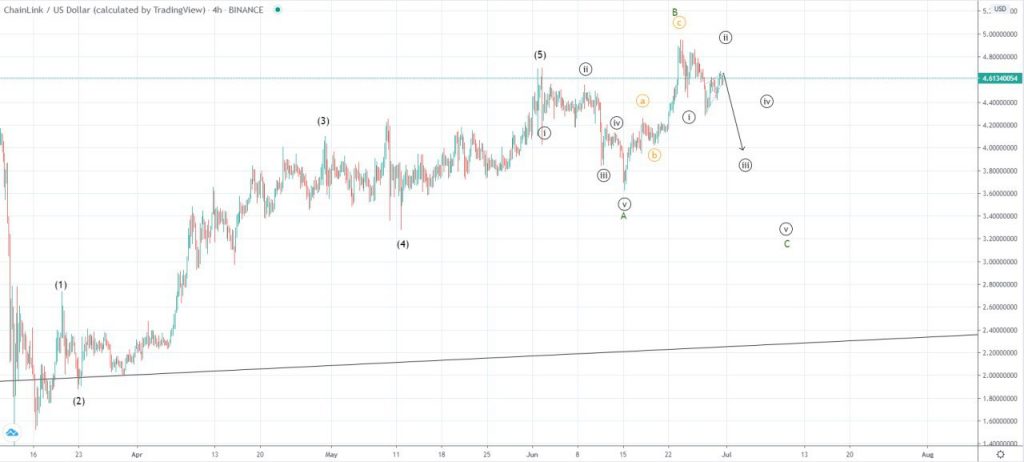 If this is true we are seeing a typical running flat correction in which case the C wave would usually retrace less then 100% then the B wave but in this case, I believe that the C wave would end lower then the ending point of the A wave as the market gets over-exaggerated.
Conclusion for Chainlink / USD
In either way, from here a breakout to the downside is expected to at least $4 area but depending on the market and the seller's pressure we might see further lows for the price of Chainlink in the upcoming period.