The urgency of buying cryptocurrency is constantly growing as more and more newcomers join the world of decentralized digital assets and cryptocurrency trading. You can buy cryptocurrency using different services, from exchangers to buying directly from cryptocurrency wallets. Whichever method of purchase you choose, you will first need to create a crypto wallet to store your funds. With the wallet's help, an address is created, to which you will subsequently transfer the currency. You should definitely learn about the pros and cons of different ways to buy cryptocurrency before you start trading and investing in cryptocurrencies.
Buying cryptocurrency through exchanges
Many exchanges support fiat and cryptocurrency, with the possibility of free exchange within the framework of the available payment directions. These services work with the most popular cryptocurrencies like Bitcoin, Ethereum, Litecoin, Bitcoin Cash, and others.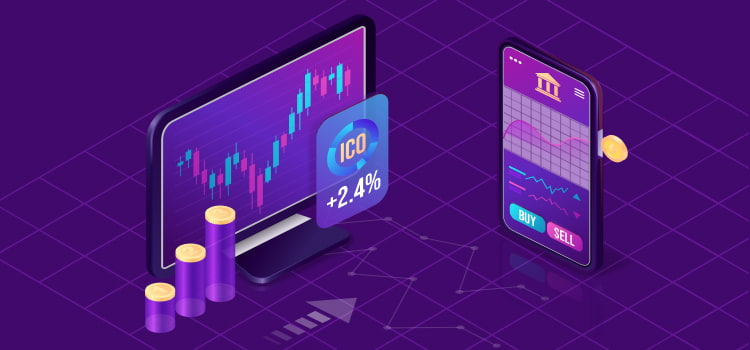 Instructions on how to use exchangers to buy cryptocurrency:
Choose a suitable service. You need to pay attention to the available payment and receipt options, profitability exchange rate, minimum limits, reserves, reputation.
Select the given currency; then the received one.
Indicate the address of the wallet to which the coins should be credited.
Confirm the creation of the application. Then, within 15-30 minutes (the timer will be displayed on the page), make a payment of fiat funds to the specified details.
Confirm that payment has been made
Wait until the application is executed and the total amount is received at the specified address. It may take a while, depending on the workload of the blockchain.
The rate on different exchangers may differ significantly. Many services provide a system of cumulative discounts so that with an increase in the volume of transactions on a particular site, they will become a little cheaper.
Advantages
Disadvantages

You can find a profitable course.
Discount systems and affiliate programs.
Simplicity and affordability.
Large selection of currencies and payment methods.
No verification.

Hidden fees are possible.
Must read reviews before using a particular service.
There are many fraudulent projects.
How to buy cryptocurrency on the exchange?
A cryptocurrency exchange is a platform functionality makes it possible to work with digital assets to buy, trade, exchange, withdraw to fiat, etc.
Crypto exchanges have been popular since the inception of Bitcoin. Hundreds of millions of dollars of assets pass through these platforms every day. Therefore, this method can be called the most popular for trading and buying cryptocurrency.
Instructions on how to use the exchange to buy cryptocurrency:
Create an account on the selected site and replenish the account in any way that is supported and convenient for you personally.
Some methods require the user to provide their personal information.
Go to the trading terminal and select the crypto pair you are interested in.
Go to creating a trade order. You can create a market order to buy cryptocurrency quickly; then, you will immediately perform the current value operation. If you create a limit order, you indicate the desired rate, and the order will be executed only if a counteroffer appears.
If further reselling and trading cryptocurrency is not planned, then it is better to withdraw money from the exchange immediately to the wallet. Pay attention to the commissions when withdrawing: they can differ significantly from site to site. Moreover, for cryptocurrency, the commission is most often taken in a fixed amount and not as a percentage, which makes small transfers unprofitable.
Advantages
Disadvantages

Support for a large number of different cryptocurrencies and tokens.
Promising coins first appear on top crypto exchanges.
Different options for deposit and withdrawal.

Many sites require identity verification.
Not every service supports work with fiat, in particular, replenishment from a card or e-wallet.
Check out fiat exchanges.
How to buy cryptocurrency through a payment system?
Electronic payment systems for cryptocurrency traders are services that allow you to conveniently and quickly change one currency to another within the same account or with withdrawal to external ones.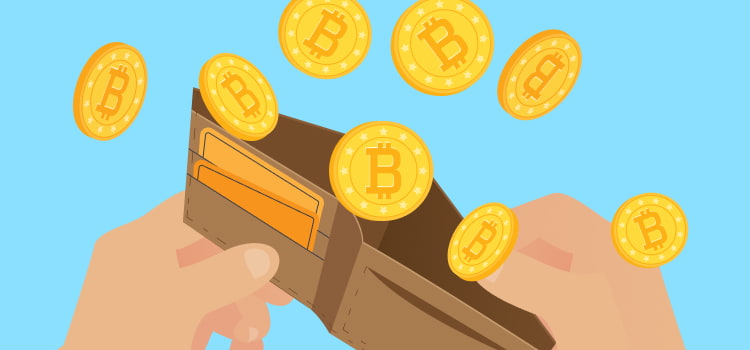 Each system has its functionality, so it is more difficult to compose a single instruction. For example, you can link an account of the Binance exchange to the AdvCash service to instantly credit cryptocurrency to an exchange account, debiting funds from the balance. And some wallets support several popular digital and fiat currencies, allowing you to exchange them among themselves at a floating rate instantly.
them among themselves at a floating rate instantly.
Advantages
Disadvantages

Simplicity and convenience of operations.
Multifunctionality of payment systems.
The ability to pay for goods and services in places where the selected payment system is supported.
Most of the payment systems are regulated and have the required licenses.

It makes sense to change cryptocurrency through a specific payment system only if you use it regularly.
Especially for the sake of one exchange, create an account inconvenient and unprofitable.
Not a very large selection of crypt-enabled systems.
Cryptocurrency wallets with the ability to buy assets
Crypto wallets are primarily used for the reliable storage of assets; this is their key function. But to expand the audience, services are increasingly offering a variety of additional functionality. One of the most popular options is the built-in exchange for trading cryptocurrency. Almost all popular multi-currency wallets provide such an opportunity today. Moreover, several services also allow you to purchase cryptocurrency from a bank card.
If the wallet is non-custodial, then to work with it, the user needs to generate a private key at the time of creation and write down a seed phrase, which will later restore access to funds.
Advantages
Disadvantages

High level of convenience.
Flexibility in asset management.
High security if you choose trusted services.

There can be high fees.
When buying from a card, they are also determined by the terms of the bank.
How to buy cryptocurrency on p2p platforms?
Some platforms provide a direct exchange of assets between users on a free-market basis. They differ from ordinary cryptocurrency exchanges both in meaning and in the interface.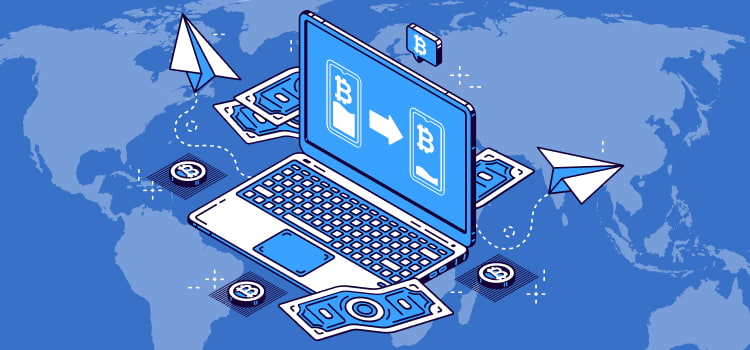 Working with p2p sites is carried out as follows, you need:
Log in to the site.
Go to the Buy section.
Choose the required cryptocurrency and a payment method.
View available ads from other users, pay attention to the offer itself's parameters and seller rating reviews about him.
Create a purchase requisition.
Pay for cryptocurrency according to the details offered by the seller.
Confirm the payment by clicking the appropriate button. All this needs to be done while the timer is running.
Wait until the seller confirms the receipt of the money. After that, the cryptocurrency will be transferred to you.
The system is aimed at the fairness of the transaction for both parties, but if you choose the seller carefully and focus on the number of successful cryptocurrency trading operations he has already carried out, there should be no problems.
Advantages
Disadvantages

High security.
A wide range of payment methods.

Low liquidity compared to classic exchanges.
Few cryptocurrencies are usually supported.
Which cryptocurrencies should you buy?
Experts conducted an analysis and identified several coins that are currently the most promising. Of course, one of them is Bitcoin, which has broken through the all-time high. But Bitcoin is not the only asset worth considering. Among the promising altcoins Ethereum, Litecoin, XRP, Binance Coin.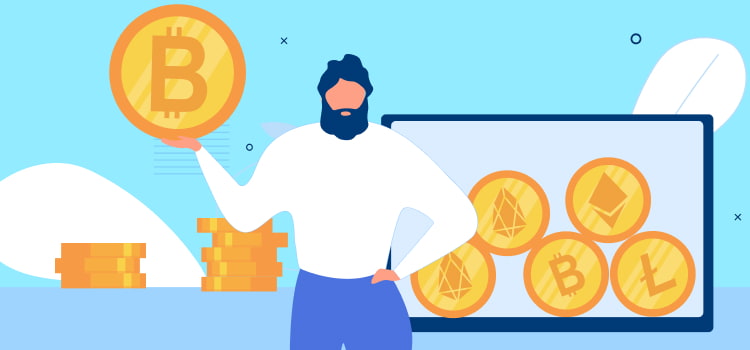 Trading on the Binance cryptocurrency exchange is the most controversial asset that is likely to rise in value in the near future.
Analysts have different opinions about the appropriateness of buying altcoins right now. If we summarize their positions, we can conclude that at the moment, there is a reason to purchase altcoins with the expectation of a rapid rise in prices and easy earnings. If you are thinking about long-term investments and capital preservation, then Bitcoin is the best option.
How to safely store cryptocurrency?
Safely storing digital coins is just as important as buying them for a bargain. A huge selection of wallets of various types available for users.
The most preferable are those that work on a decentralized basis and do not store user funds but only provide functionality for working with them.
For long-term storage, it is recommended to opt for hardware wallets.
It is essential to ensure the security of storing private keys and seed phrases. Do not post them anywhere on the Internet, and do not pass.
When making transactions in a wallet, there may be a need to track an incoming or outgoing transaction. For example, to check the number of confirmations of miners and estimate the possible time of the operation. There are special blockchain browser services for this purpose. Each blockchain has its own observers: Bitcoin, Ethereum, and others.
Buying a cryptocurrency is a crucial step because it is the same financial operation as any other. Treat with attention to your assets and choose only really promising options for cryptocurrency investing and trading. Each has its advantages and disadvantages. When choosing, be guided by how you plan to use the purchased coins in the future, store, transfer, trade. Then it will become clearer which method is best for you.