Unfortunately, in most cases, many people start investing in cryptocurrency without any particular knowledge and skills, even basic, which can lead to unpleasant consequences. Today, when crypto trading is prevalent, you should be very accurate and previously informed about some basics, which may help you to avoid scams in the future. What does it mean?
Before starting investing in crypto, you should select a trusted and reliable exchange platform and get familiar with its technical possibilities, like specificities of deposit, withdrawal, trading fees, availability of trading pairs, and finally, reputation. It is a binding option; check out the info below to find out why it is crucial.
Have you ever heard about scam cryptocurrency exchange platforms, which attract customers with loyal customer support, low fees, favorable terms, and rewards, making you want to deposit more and finally closing, taking funds of users? The shining example of its scam scheme is a Polish exchange platform called "Coinroom," which was shut down, taking multiple customer accounts worth up to $15,000.
Furthermore, other kinds of scammers offer you free money on the exchange account, but you need to deposit more to withdraw it. That is why you should select a cryptocurrency exchange (Binance, BitMEX, ByBit, Coinbase, and others) with accuracy and check out how the system of withdrawal and deposit works and search for reviews on the Web.
In general, ways to withdraw cryptocurrencies usually depend on the type of cryptocurrency exchange and its features, as there are platforms like BitMEX, which don't provide fiat trading. Today we will get familiar with the ways to cash out cryptocurrency by the case of Binance, including withdrawing it directly to your bank card and sell for cash via alternative crypto exchanges.
So, if you have already invested money in Ethereum or another cryptocurrency, check out the info below to discover how to withdraw it and convert it to cash.
Guide to withdraw Ethereum or another cryptocurrency to cash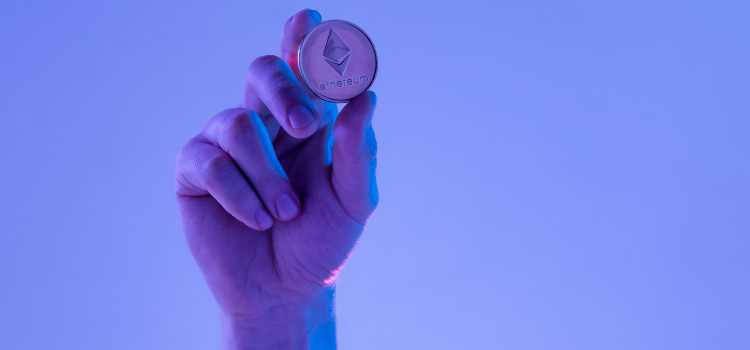 Convert your Ethereum coins into stablecoins
At first, what you have to do is sell your Ethereum or another cryptocurrency for stablecoins (BUSD, USDT, etc.). By the way, this step is not binding, as you can sell your crypto directly for USD or EUR for cash on your credit card, but converting your crypto into stablecoins will keep your deposit value stable despite the fluctuations of the Ethereum price.
Withdraw it directly to the credit card from the exchange platform
Getting to the first way to withdraw crypto via bank card, we want to note its tangible disadvantage – high fees. Furthermore, this feature is unavailable on such cryptocurrency exchange platforms as Binance, where you can only deposit with your bank card. Dont worry, there is a great solution – a P2P platform, where you can trade Ethereum and another cryptocurrency with zero fees. Check out the info below to learn more.
Trade on Binance P2P without any fees
P2P trading is the act of buying and selling cryptocurrencies directly between users without a third party or intermediary. When you buy or sell cryptocurrencies using a traditional exchange, you don't get to transact directly with the counterparty. Instead, you use charts and other market aggregators to determine the optimal time to buy, sell, or hold cryptocurrencies. The exchange organizes the transaction on your behalf, and the market price determines your final price at the time of the transaction.
Advantages of P2P trading:
Global Marketplace
Multiple payment methods
Zero trading fees
Secured Transactions Using Escrow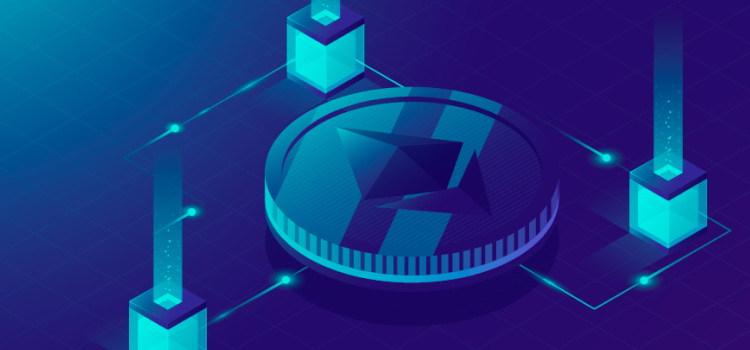 Disadvantages of P2P trading:
Slower Trading Speeds
Low Liquidity
Sell for cash via alternative crypto exchanges
Search for local crypto exchange offices in your city to sell crypto directly for cash. Before getting in touch with the willing person, who wants to buy your Ethereum or another cryptocurrency, check out the reviews about their company, and if finally decided, you would better take someone with you.
Earn more Ethereum with trading signals
Don't hurry to withdraw your crypto; take advantage of it. Just imagine what you can achieve if you know the future. However strange it may sound, with Sublime signals, it is real.
Trade Bitcoin, Ethereum, Binance Coin, Ripple, and more with trading signals and take your honest profit. How does it work?
After buying our subscription, we will provide you with a permanent flow of the best trading signals to trade on the spot and futures supplied by professional traders. Don't waste your time and start earning now, even if you are a newbie and have no skills and knowledge about technical and fundamental analysis – we will tell you what to buy, where to buy, and when to sell.
As for our reliability, pay attention to our free telegram group with trading results based on our signals, where you can see the truth and make the right decision.