According to the situation on the market, the cryptocurrency world is going to reach its previous popularity like in 2018. Some people are afraid and worried about their funds; some are preparing for the large market's growth. How to predict the future, how to determine a time to enter a trade? Even though trading can be treated as an exciting game, every investor should be guided by a strict strategy about which we will talk today.
So, it is time to talk about the advanced level of trading, which is based on technical analysis.
Despite the variability of the crypto market and its volatility, every trader should follow a particular strategy with specific rules, which can help predict the price of any cryptocurrency and choose the best trade entry, not be hurt by the falling knife.
What is technical analysis at crypto trading?
Technical analysis is trading management used to figure out investments and determine trading opportunities based on analyzing statistical trends picked up from trading performance, such as price changes and volume.
Technical analysis will help you to:
Determine and entry and exit
Predict the price of the asset
Discover the price direction
Does technical analysis matter in the crypto market?
Despite the distrust from many cryptocurrency exchange platform users, technical analysis demands the crypto market.
Technical analysis can provide very accurate price predictions and identify the right time to enter or exit the market.
Trading solution for beginners who have no technical analysis skills
Today we will talk about how to start your trading activity even without trading skills and experience using trading signals. Technical analysis usually takes a lot of time to become a master, and here comes a solution for beginners – rely on expert opinions.
Trading signals providers give you a chance to feel comfortable on the condition of any situation of the crypto market while trading different coins simultaneously.
How to use technical analysis at crypto trading
At first, you should select a successful trading strategy that meets your needs by following the proper risk management strategy.
Consider watching trend lines
In the crypto market, trend lines are diagonal lines drawn on cryptocurrency charts. They connect specific data points, making it easier for investors to treat price changes better and determine crypto market trends. Roughly speaking, trend lines help determine the price direction, preventing you from causing damage to your deposit while catching a falling knife.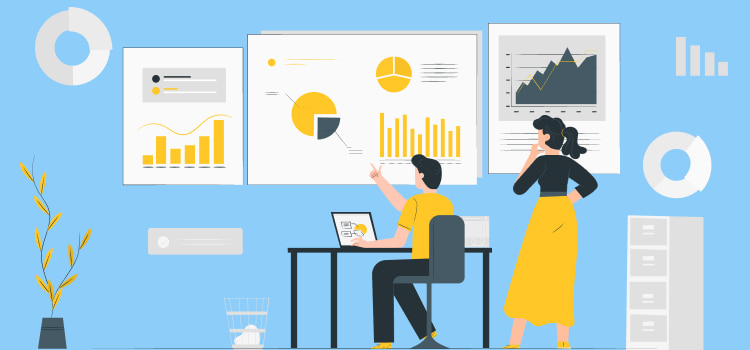 Falling knife at trading is a colloquial term for a rapid drop in the price or value of a security.
The more precise trend lines are, the most accurate price prediction will be.
Monitor support and resistance levels
Support and resistance are the essential points that help traders understand, analyze and act on chart patterns in the crypto market. Support describes a price level where a downtrend stops according to demand for a currency increasing, while resistance leads to a point in the chart where an uptrend reverses as a sell-off happens. Search for cryptocurrency analytics on particular sites.
By the way, it is recommended to buy an asset when it can't break the support level and accordingly sell it when it can't get through the resistance level.
The Relative Strength Index (RSI), developed by J. Welles Wilder, is a momentum oscillator that calculates the speed and cryptocurrency price changes.
Moving average convergence divergence (MACD) is a trend-following momentum indicator that characterizes the interaction between two moving averages of a cryptocurrency price.
When the MACD line passes over from below to above the signal line, the indicator seems to be bullish.
When the MACD line crosses from above to below the signal line, the indicator leads to a bear market.
Trade volume also matters
The volume of trade leads to the complete number of assets exchanged between bulls and beats during trading hours.
When cryptocurrencies are traded more intensely, their trade volume is high.
When cryptocurrencies are traded less intensely, their trade volume is low.
Technical analysis vs fundamental analysis
The main difference between these trading strategies is that technical analysis allows predicting the cryptocurrency price by exploring the recent charts, trends, and indicators. In contrast, the fundamental analysis provides a complete exploration of the crypto market based on currency figures and conditions.
Fundamental analysis can be perfectly implemented into long-term investing, while technical analysis can help to determine by short intervals.
Is technical analysis a waste of time?
Although the technical analysis seems to be a pseudoscience that sometimes cannot be accurate enough, it provides a large list of tips and tricks on predicting the cryptocurrency price and future of the crypto market.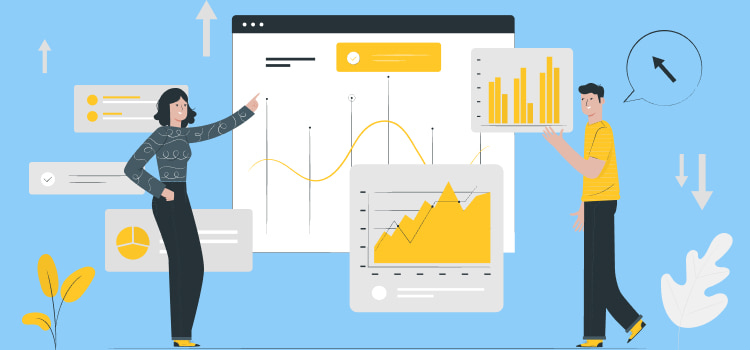 Technical analysis is useful primarily for intraday trading, and it is also helpful for swing trading and long-term investment. It helps to cross-check a scrip recommended by either a sub-broker or a news channel like CNBC and NDTV. It's always better to cross-check the recommended scrips.
Technical analysis based Sublime trading signals
Trade like a king with sublime trading signals, provided by experienced traders. After buying our monthly subscription, you will have access to the permanent flow of different signals, making you rich.
As a proven service, we don't feed you with empty promises; we provide comfortable conditions for our customers and an opportunity to make a profit.
Check out our telegram group, where you can search our successful and unsuccessful trading results.
"There is a time to go long, a time to go short, and a time to go fishing." – Jesse Livermore.