According to the popularity of the cryptocurrency market today, almost everyone wants to become rich, but not everyone is ready to risk their hard-earned money. Although Bitcoin investments are safe, many people without particular knowledge and skills are ruled by fear.
Today any internet user has an incredible opportunity to try themselves in a trading simulator, designed especially for practice and training. What is a trading simulator?
A trading simulator or crypto simulator is an app that lets you trade real cryptocurrencies from a virtual trading account using fake money. Such services provide actual Bitcoin and other cryptocurrencies prices in real-time; furthermore, they are always with free access, attracting many new users.
Investing small amounts of money is the right decision, but losing them because of an absence of any experience may act as a demotivation, which will force you to quit trading. Let's get down to the information below to discover what is better by getting familiar with the pros and cons of each way to start trading.
Advantages of trading simulators
Your mistakes won't bear consequences
Just imagine how cool it is to do something wrong without that terrible feeling of fault. The same goes for a crypto simulator, where losing virtual money won't affect your life and mood.
The perfect area for training
Don't limit yourself with strategies that seem challenging to you before; try different coins you like and strategies that meet your needs. Try scalping, swing trading, day trading, create great systems for trend trading – anything you want with an unlimited amount of virtual money to realize your any mad ideas.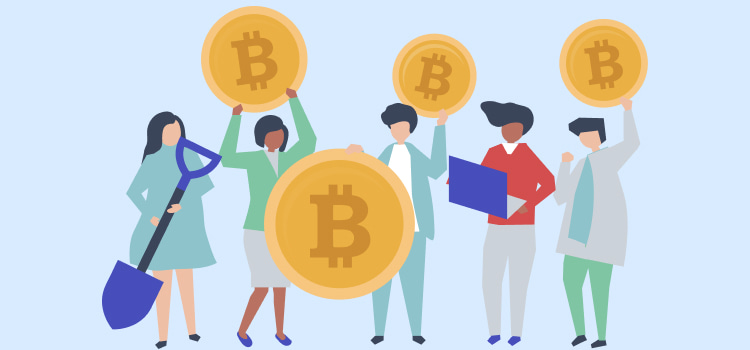 Besides, the options of the trading simulator may attract even an experienced trader who wants to diversify its performance by trading on futures with leverage up to x125. After all, operating large sums of money, which you never had, is fun, isn't it? Losing or earning many thousands of dollars every day will let you feel like a millionaire in your favorite game. Try free cryptocurrency trading and enjoy.
We can't mention another advantage of the trading simulator, which seems the best place for discovering the crypto world by touching any button you want to find out how an exchange works.
Disadvantages of crypto simulators
Almost every newbie in trading is suffering from FOMO. If you didn't know, FOMO is Fear Of Missing Out, which comes to your mind when you lose an opportunity to open a trade successfully.
Just imagine that you opened a successful trade on your virtual trading account that doubled or even tripled your money. What would you feel? There is quite a difference between earning and losing virtual money: losing it will not affect you, but earning it may force you to look back and regret that you used a trading simulator, but not a real cryptocurrency exchange.
It is essential to realize that you can't be confident about the next order on a real cryptocurrency exchange, which cannot be successful as the previous one, because of the variable cryptocurrency market.
When using a virtual trading account successfully, we don't recommend hurrying up to invest money on a real exchange platform by believing the hype. Always remember about risk management operating real money and don't invest more than you expected to lose.
It can be treated as a waste of time
Without any doubt, crypto simulators have the right to exist, instead of all its disadvantages, but will it be worth the time spent by a busy person? Furthermore, a trading simulator can't be treated like something serious, after all, as it is only a game where you can have fun.
You should realize that operating virtual money won't motivate you as much as your own hard-earned money, which will make you want to monitor the Bitcoin price 24/7, making you addicted.
Do you know the proverb "The mistake is the best teacher"? In that case, operating virtual money does not make any sense, as you don't fear losing them.
Build your mind over your goals; at first, you should decide what crypto trading means to you. What does it mean? Suppose you aim to make money and treat this activity seriously. In that case, a crypto simulator may not meet your needs, when it will be better for you to invest $10-50 on a real trading account to start, and even earning a 10-20% won't make you richer, but will be a pleasant bonus and an excellent motivation to go on. Furthermore, trading on the spot won't hurt you anyway because it is almost impossible to lose any cent on the condition of following risk management and investing in proven assets.
The best crypto simulators to practice trading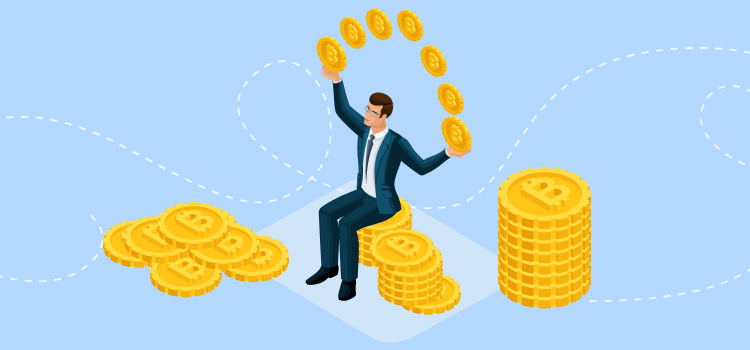 Bitcoin Mining Profit Calculator.
Bitcoin Hero.
Altcoin Fantasy.
eToro.
CoinMarketGame.
Spark Profit.
Bitmex virtual trading account.
Niffler.
How to start crypto trading on a real exchange platform
Trading simulators don't excite you, or you have already used them and gained no experience, which can help to start your cryptocurrency way? We have a solution for you – trading signals, which can make you rich even without any knowledge about the cryptocurrency world.
If you can't stand aside when seeing that everything is rising but have not enough experience to trade on your own, we are always happy to help you with our crypto signals, which can let you feel comfortable even on the bearish market. You don't need to spend all your free time monitoring Bitcoin price; we will tell you what and when to buy in time, preventing you from missing a good trade.