Doubtless, you should follow some binding rules to trade successfully. According to our investing for beginners course, today we will talk about building a trading portfolio with low risk and high return investments.
Have you ever heard of the proverb that states it is not recommended to keep all your eggs in one basket? In the cryptocurrency trading language, we used to call that diversification.
What is diversification, and why is it needed?
Diversification is a risk management strategy that mixes a wide variety of investments within a trading portfolio.
Investing in one proven asset can be good, but will it provide you with a long-term flow of money? If you are a newbie, it is OK to invest only in Bitcoin, having no experience with market analyzing and looking for a perspective of coins. But the more advanced level of trading requires you to make efforts to diversify your trading portfolio.
On condition of proper diversification of your wallet, green candles will please your eyes more often. How does it work? When one token in your portfolio dips, others can rise and cover losses, increasing your PNL.
Let's get down to the information below to discuss where to invest money to get good returns and how you can choose the good tokens.
How to build a good trading portfolio?
Start trading with investing in something reliable
Don't hurry and panic-buy cheap and non-popular altcoins with the expectation they will make you rich in the future, as the situation on the market can turn against you at any time:
They can be delisted from your cryptocurrency exchange platform.
 You can be a victim of a pump and dump project.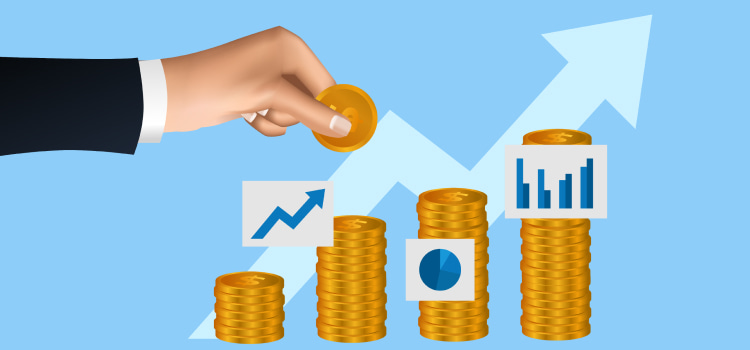 Anyway, if you are a newbie, investing in a small number of proven assets will always be a win. By the way, we prepared for you a portfolio template for beginners, containing:
Bitcoin (BTC)
Ether (ETH)
Binance Coin (BNB)
Ripple (XRP)
Cardano (ADA)
Invest in altcoins according to the alt season
It will be a sin to miss the opportunity to trade altcoins during the alt season when the domination of the father of crypto – Bitcoin is becoming fewer and fewer.
How to choose a low-risk and high-return investment?
Review the history and structure of the chosen asset, learn its basic information like its emission and capitalization, progress over the years.
Obtain coins trusted by large funds, with which portfolios you can also get familiar. For instance, here comes a prime example – holdings of Grayscale Investments.
Check out the analytics of the selected coins on special resources, including their levels of support and resistance.
A listing may be an excellent opportunity to replenish your trading portfolio. Listing is a process of adding a cryptocurrency to a cryptocurrency exchange platform. Usually, after a coin's listing on a large platform like Binance, its price can suddenly go up. You can check out the news about listing cryptocurrencies on the Coinmarketcap.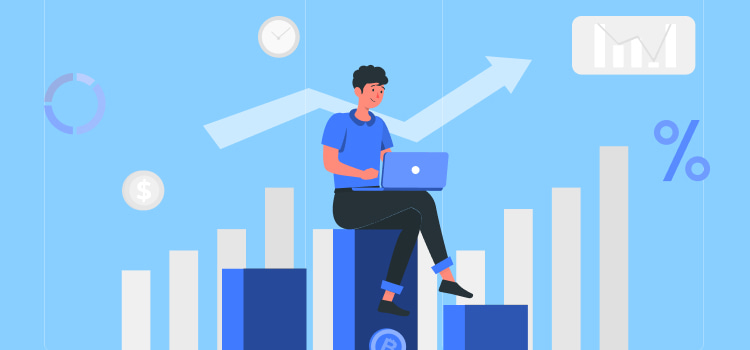 Stay updated with bitcoin news
It is essential to stay aware, updated, prepared, and ready for any situation on the market. Stay sharp to be aware of any news that can affect the crypto market, including selling or buying crypto to buy large funds, new laws about forbidding crypto at one or another country, and other info which can change the bitcoin price.
You can get free tokens by being involved in the airdrops. Airdrop is an opportunity to get cryptocurrency for free by doing simple tasks. Usually, tokens that you can get for free can make you rich later.
Don't invest all money added to your wallet for crypto; leave some to catch a taking off the rocket. When an asset goes down after you bought it, you can invest more to prepare for the rise.
Risk management is binding at cryptocurrency trading
Don't buy anything when it is reaching its ATH
How to determine a trade entry? A bit of a simple device – buy when everyone is afraid. When the market goes for correction, don't panic and don't miss a large discount.
There are exceptions; even investing in crypto when it's reaching its highs may be profitable. Don't miss an opportunity to earn with trading signals, about which we will tell you in detail later.
When achieving good diversification, you should pay attention to the more coins in your trading portfolio, which you can't trace on your own. Here comes a solution – limit orders, which will let you take your earned money in time and prevent unexpected losses when you are sleeping.
As we said before, dealing with a large number of coins seems to be challenging without stop limits.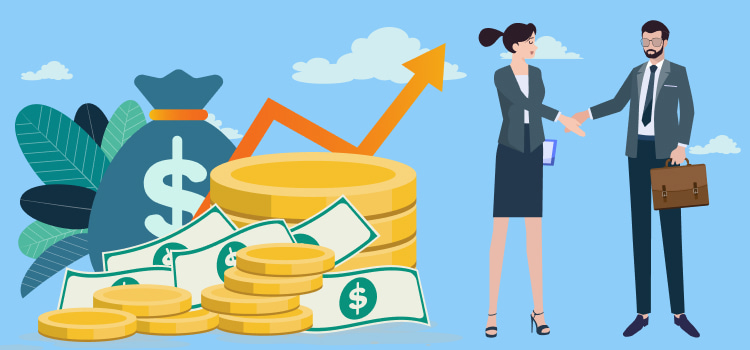 Wait for the breakeven if needed
Imagine that you woke up and saw that your coins met Spongebob at the Bikini bottom by dipping. Doubtless, we couldn't be happier with the red candles and reduced numbers of funds in your trading portfolio, but for traders on the spot, here comes an opportunity to wait for the breakeven. When it blows up, set the take profit order on that price, which you bought your selected coin, so you don't lose your money.
But unfortunately, trading at cryptocurrency futures, your funds face liquidation after going down to a particular point on the chart. Here comes a conclusion, don't try the futures market without appropriate skills and experience.
Invest only that money, losing which will not affect your life
Sometimes, the market seems to be very expectable, giving you a chance of 100% way to earn. It is essential to put your emotions aside and keep calm, as the crypto market is very volatile and risky. It is not recommended to sell something for investing in Bitcoin; because your enjoyment of crypto performance can turn to illness, makin