Unlike the stock and foreign exchange market, the cryptocurrency market is new and super-volatile. As a result of such volatility, over the past five years, there has been an increase in crypto trading bots that help overcome losses and protect profits.
The cryptocurrency market is a global market that does not sleep. It is active 24 hours a day, 365 days a year, and simply does not turn off, so there is nothing worse than falling asleep to wake up and find that there was a lot of movement while you were sleeping.
For this reason, most people are looking for a crypto trading bot that allows you to trade faster and more efficiently than with a manual trader.
A Crypto trading bot is a program that directly interacts with the exchange using an application programming interface (API). With access to exchange data, the crypto trading bot can place buy and sell orders on behalf of a trader, relying on information interpreted by the market (price movement, volume, time, and much more).
Cryptocurrency bots lend themselves to individual customization for a trader by his preferences.
Benefits of using a crypto trading bot
Cryptocurrency bots allow traders to successfully trade and monitor their positions using customizable parameters without the need for constant monitoring of market movements.
With the right settings, a crypto trading bot can provide numerous benefits for the trader, including:
Continuous work. Reacting to any market events regardless of the location of the trader himself.
Reducing the chance of human mistakes. Trading bots help avoid the human factor's negative consequences by transferring responsibility for executing transactions to an automated program.
Efficiency. We often witness unexpected market shifts. Crypto bots process information much faster than the average trader, and therefore have a great ability to react to any sudden changes.
Emotional trading. Crypto trading bots also allow you to control emotions and not take rash steps that can negatively affect your profit.
Backtesting. Trading bots can perform a competent backtest by historical data to determine the strategy's viability that the trader intends to rely on. Backtesting done correctly will also allow the trader to fine-tune their trading strategy.
Diversification. The use of crypto trading bots contributes to expanding trading opportunities with a wide variety of assets when using various trading strategies.
Discipline. Discipline is a must-have fundamental skill in trading. Its absence often leads to the implementation of irrational transactions. The bot can help the trader with this because any given strategy is executed with maximum accuracy with automated trading.
Disadvantages of using crypto bot trading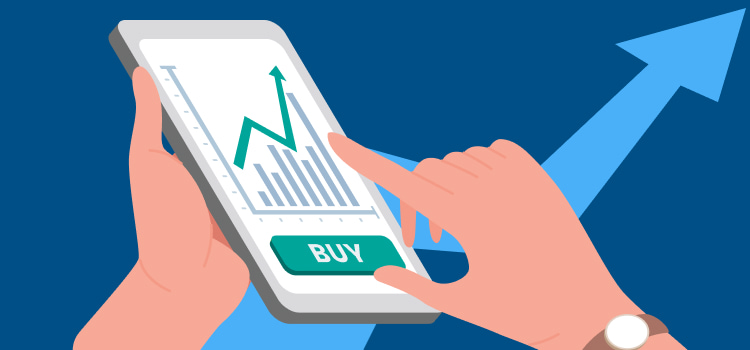 Despite the advantages, crypto trading bots are not without their disadvantages:
The need for constant monitoring. Monitoring the activity of the trading bot ensures that any problems that arise can be quickly identified and eliminated.
Difficulties associated with setting up a trading strategy. The effectiveness of a crypto trading bot depends on the implementation of a solid trading strategy. Using a suboptimal form of trading, a bot may face an unforeseen situation, which, as a result, will negatively affect profits in general.
Limited functionality of the trading bot. A trading bot with poor functionality and poor codebase will result in unsatisfactory final trading results. Many bots are limited in their capabilities, so users may find it difficult to customize them for themselves (inability to perform certain actions, such as analyzing signals, conducting informal transactions, etc.). Therefore, you should choose trading bots that are reputable and have longevity in the market.
Fraud. Unfortunately, some bots may not perform the functions for which they were originally intended. So, scammers operating in the cryptocurrency market can release bots that will steal funds from the accounts of their owners instead of conducting trade transactions. Therefore, do your research before buying a bot is a good way to protect yourself from fraudulent crypto trading bots.
Bot crashes. Any program can crash and simply stop working. While your bot has stopped working for some reason, the market continues to trade continuously. Such a turn can lead to large losses if the owner has not set stop-loss limits on their positions. Crypto bot trading failures frequently occur, posing risks for those who rely entirely on an automated trader.
Trading bots in cryptocurrency markets generally require certain skills to use them, open-source trading tools require knowledge of programming languages, and the interfaces are generally very advanced.
There are many crypto trading bots currently on the market. They all differ significantly from each other in terms of functionality, quality, cost-effectiveness, and usability.
Bitsgap
Bitsgap is one of the trading bot platforms that has been operating since 2018. The platform allows users to connect via an interface to over 25 cryptocurrency exchanges and trade between pairs of over a thousand cryptocurrencies such as Bitcoin, Ethereum, Litecoin, and Ripple.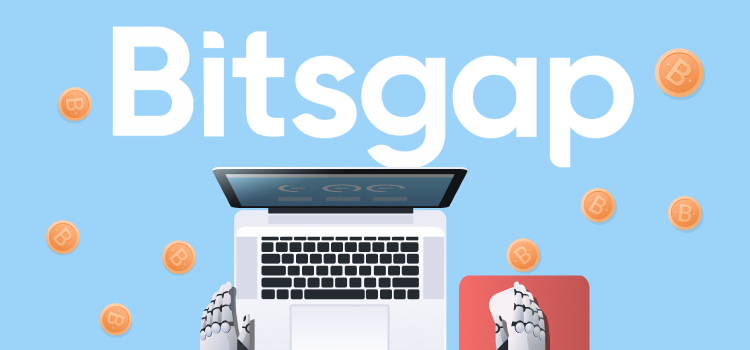 Key Features:
Custom bots. The platform will provide you with a guide to help you set up your bot to implement your trading strategy. If the bot stops working for the market movement at some point, you can set up another one.
Charts created with TradingView. It provides the user with real and accurate information about the cryptocurrency market, helping traders to make better decisions.
Smart API to protect your funds. When the price of a cryptocurrency rises, the bot sells the assets you bought at the lowest price; when their value falls, it only focuses on buying and not selling the assets.
Variety of service offerings. The platform also allows you to manage capital and track your trading portfolio.
Bitsgap offers three contract plans, so you can choose the one that best suits your transaction volume, and also offers you the option to use its services for free for a period during which you can move with real or fictitious money. This option can help you get to know the platform better before spending money on a data plan.
CryptoHopper
CryptoHopper is an advanced cryptocurrency trading platform that provides fast and automated trading and portfolio management. This platform allows you to manage over 200 digital assets on major exchanges such as Bitcoin, Ethereum, and Litecoin.
This crypto trading bot is a world-class automated system that allows you to copy the trading portfolio of other traders to develop your trading strategy.
Among its main services:
Copy trade.
Backtesting cryptography.
Fast, automated trading.
Crypto signals.
Market Square.
CryptoHopper's technology allows you to track up to 75 currencies simultaneously and scan all of them based on the selected goals, indicators, and profit parameters.
If you don't know much about these trading patterns and indicators, you can simply check out their Market Place. There you will find trading signals and trading strategies to help you fully automate your business. In this sense, CryptoHopper is fast, secure, and reliable.
The platform supports the following exchanges: Huobi, Binance, Poloniex, Bittrex, Coinbase Pro, Kraken, Bitfinex, Kucoin, and Cryptopia. All you need to do is get API keys from your exchange and set up your account in the CryptoHopper dashboard.
3Commas
3Commas is a multifunctional cryptocurrency trading bot that allows you to create your trading strategies, automate your trading or simply follow the main signals of other traders.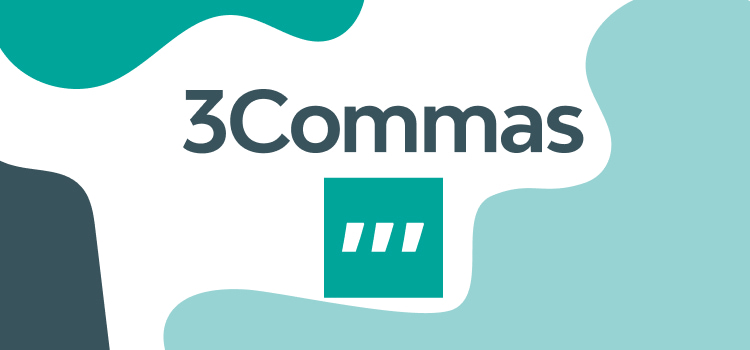 This platform is considered one of the most reputable trading bots available today and has a sophisticated Bitcoin-based bot system that innovates in the field. As of the end of 2019, 3Commas had over 120,000 registered crypto traders, a daily trading volume of $60 million, and 23 supported exchanges.
Key features of 3Commas:
Automated trading.
Twenty-three supported exchanges.
Parallel take profit and stop loss.
Trade presets.
Copying trade and algorithms.
3Commas bot configuration allows newbies to constantly explore the state of the cryptocurrency market through a simple interface that helps traders configure a trading bot with a single click easily. It also allows you to create wallets with any number of currencies and manage your trading portfolio. You can create a trading portfolio that only trades 0.2 BTC, for example, while your 5 BTC main account is set up to copy the most successful trader or multiple traders.
You can balance your trading portfolio with specific currency ratios, view portfolio returns over time, and copy and edit the currency ratios in your portfolio.
3Commas compatible exchanges Binance, Bittrex, Coinbase Pro, BitMEX, Bitfinex, Poloniex, Bitstamp, Bybit, Cex, Kraken, KuCoin, OKex, Huobi, Exmo, Gate.io, HitBTC and YoBit (also Binance DEX, Binance Jersey, Binance US).
Crypto trading bots, can be an extremely useful tool for traders when used correctly. You shouldn't consider them as a passive income tool. Bots are effective if they are regularly monitored while adjusting settings and choosing the right trading strategies. In a globally growing market, there are undoubtedly many opportunities for traders to take advantage of. This will require composure and careful market monitoring. Both are inherent in cryptocurrency bots.