Cryptocurrency rates are unstable. If you choose gold or any other precious metal as an asset, then you should not be afraid of a collapse in its value. Over many years, the price will slowly but surely rise or standstill. Such an investment, although the safest, is not the most profitable. You will not have to count on income in the short term.
With cryptocurrencies, things are different. The price of such assets during the day often changes by 40-60%, both upward and downward. You risk much more. However, your profit can reach large sums in a short time. You should use different trading styles to make the trading process safer.
A strategy is a list of certain patterns. They do not give a 100% guarantee of financial success. If you are offered to buy a strategy, saying that it is super accurate and guaranteed profitable, treat such an offer with a grain of salt. In the world of cryptocurrency trading and any other assets, you cannot avoid the risks.
Common novice trader mistakes
If crypto trading on a cryptocurrency exchange has attracted your attention recently, it will be useful for you to find out what mistakes novice traders often make. Therefore, before learning different trading styles, read the list of these errors:
Trading the last money. Even the most proven and accurate strategies do not guarantee 100% success. Therefore, do not play with leverage and do not trade with money you will be sorry to lose.
Wrong moment of purchase. It would seem that crypto trading on the exchange is very simple. You just need to buy cryptocurrency at a low cost and sell at a high price. But you need to know the right moment to do this.
Trade with an eye on the advice and recommendations of unverified experts. Traders from forums and chats will tell you about the basic norms for a trader on the cryptocurrency exchange, the best-day strategies, and trading styles. But remember that the cryptocurrency value movement does not depend on the people who unsubscribe on the forums. And from the largest players, who have millions of capitals at their disposal. You should not give your money for copyright strategies and 100% workable programs offered by someone unknown. Trade with indicators for crypto trading on the exchange and other objective factors in mind.
Refusal to keep records of trade. Write orders and any (complex or even simple) trading styles since you may have to make hundreds of transactions per day. You will not be able to remember all the data in your mind.
Playing for the whole bank in one direction. Spend all your money to buy one asset, and turn from a trader to an investor. Your trading style will boil down to expecting an appreciation of the purchased coins.
Play against the market. If there are rumours that certain digital coins' value is falling, or you see that key players on the exchange are heading for a fall, do not try to swim against the tide. Do not buy a cryptocurrency when its price is at its peak – such a crypto strategy will only bring losses.
Scalping for small currency assets. Scalping is included in any rating of the most successful trading styles. However, do not work with it if there are no sell orders on the exchange or the cryptocurrency volatility is low. Your bet will lose, and you will be left with the purchased coins in your hands.
Profitable trading styles and strategies
Crypto earnings are impossible without risk. However, you can increase your financial success chances by using proven trading styles and crypto strategies for beginners and advanced.
Hold. One of the best options for how to trade on a cryptocurrency exchange for lovers of long-term prospects. This strategy for making money on the stock exchange is designed for years and months. The point is pretty simple. You need to buy your favorite cryptocurrency and store it in your wallet until its price rises to the maximum.
This is far from a breakeven trading strategy. For its successful application, you need to study the cryptocurrency market and have good endurance carefully. If the rate drops, you will only think about how to withdraw money from the cryptocurrency exchange in the absence of iron nerves and not about the possible long-term benefit.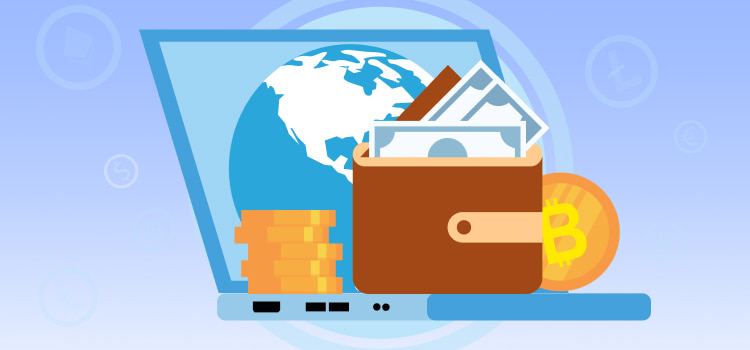 Creation of a cryptocurrency portfolio. Before you can trade on a crypto exchange using this trading style, you need to gain experience and knowledge. If you misjudge the movement of the rates at some point, you will find yourself in a significant minus. The essence of this style is that you need to build a portfolio of undervalued cryptocurrencies. Best of all, of those coins, the prices of which will not sink or skyrocket. In case of a drawdown of one asset, other crypts will compensate for the loss.
Static arbitration. If you do not yet know how to make money on the cryptocurrency exchange, the static arbitrage strategy is hardly suitable for you as it is rather complicated. You need to exchange some digital coins and withdraw them from the balance. Further, already on another specialized site, exchange them and sell.
Such a trading style on a cryptocurrency exchange is not suitable for beginners for the following reasons:
The need for a large amount of capital. Otherwise, the income will be minimal.
It is necessary to monitor the price difference continuously. Sometimes the value of digital coins changes dramatically in hours and minutes.
You need to find only reliable cryptocurrency exchanges make a mistake, falling for the trick of scammers, you will be left with nothing.
Even if you know how to make the right choice of a cryptocurrency exchange and are ready to watch quotes day and night, the strategy will only make a profit if the difference in the value of coins becomes more than 2 percent.
Arbitration. This is the simplest but most effective trading style. You need to purchase digital coins on one site at a low price and then sell them on another specialized site at a more substantial cost.
You should know which crypto exchange is the best to trade for arbitrage. Don't forget about commission fees. You will not receive any benefit if the difference in coin rates is less than 2 percent.
Scalping. The classic scheme for crypto trading any assets recommended for both professionals and beginners. The point is that you execute a large number of trades in a minimum period and then close them after a couple of seconds or minutes. Although your income is minimal, it is still there and received in a matter of minutes.
It is not worth investing all available funds in scalping. Since the rate of digital coins can not only rise quickly but also fall just as quickly.
Due to the market's volatility, difficulties for the trader create uncertainty regarding registration and verification of exchanges, AML/KYC requirements, theft of money from hot wallets and exchanges, high commissions, and much more.
When trading cryptocurrency, you should remember the following fundamental principles: forget about perfectionism, bear losses wisely, carefully plan your actions and minimize risks.