Looking to start trading in the multi-billion dollar cryptocurrency arena but have little experience? If so, you might want to take a closer look at the merits of a cryptocurrency trading bot. It allows you to buy and sell digital currencies without sitting at your computer all day. The bot will work autonomously, observing the preprogrammed primary conditions.
There are several trading platforms with bots available on the market today, but Cryptohopper is considered one of the most reliable.
A trading bot is a software capable of interacting with the cryptocurrency market and making decisions on behalf of the registered user who uses them. However, a trading bot is not just automatic trading. You can also set your own rules by customizing the automated trading according to your habits and needs.
How can a crypto trader use a trading bot?
Choose a trading robot, download the software and install it on your computer, smartphone, or tablet. However, it should be added that some trading robots do not require downloading and are also available via a smartphone using a version capable of adapting to the screen size.
The second step is to register by providing your personal information (usually by entering your email, password, details, personal details, etc.). Wait for an email with a link to complete the registration.
Deposit money into your account to be able to get started.
Customize the robot according to the type of investment you want for cryptocurrency trading. Specifically, the level of risk you want to take.
Automated trading requires you to use software that is connected to a direct access broker. Moreover, each rule must be set in the language of the platform chosen for online trading.
What is a Cryptohopper?
Cryptohopper is a cryptocurrency trading software aiming to help investors who have never traded before to profit from trading. The trading software works with intelligent technologies supported by machine learning and artificial intelligence. Cryptohopper is easy to use and navigate and is one of the best trading bot used in the cryptocurrency market.
Many people are skeptical about using advanced cryptocurrency software like Cryptohopper. It is understandable since, due to the cryptocurrency market's volatility, investments will always be risky, especially for new users with little or no cryptocurrency trading experience.
Is Cryptohopper Legal?
There are many questions and myths regarding Cryptohopper and its legitimacy, especially regarding the potential income of investors interested in trading. The cryptocurrency market is volatile and time-sensitive. Investment risk will always be present even if software algorithms can control it.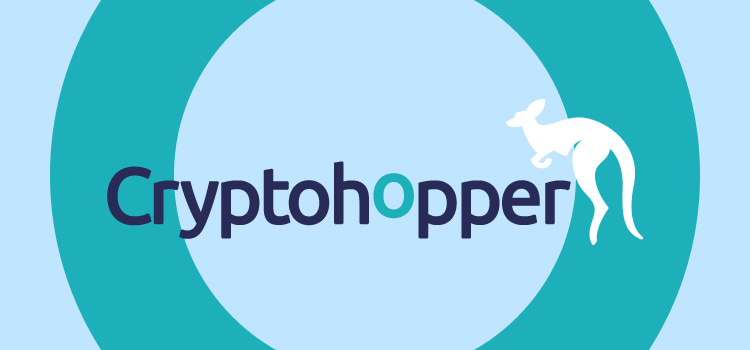 New users can try the demo. Once you are satisfied, there is a minimum deposit of $250 to start live trading.
There are deposit and stop-loss limits to protect users and investments from volatility.
Winning percentages up to 88% are achieved by using brokers and trading signals on the platform. For a crypto trader who has researched automated trading software in general, the efficiency of making high profits is greater.
This bot is easy to navigate and convenient for cryptocurrency trading.
How to trade with Cryptohopper?
Check-in. Start by creating a free account. Upon successful registration, you will be assigned a personal broker to guide you through the verification and account creation process to sign up.
Storage area. Make a minimum deposit of $250. Starting small is best for users who have never traded before. This deposit must be made before the user can activate the live trading feature.
Deposits can be made using MasterCard, Visa, or Maestro. However, before starting to trade, the crypto trader must verify their account and identity. For new users concerned about their card or personal data security, GDPR rules apply, and SSL certificates downgrade all transactions. This means that all of your confidential information on the site is encrypted and protected.
Demo account. It is recommended to use the demo cryptocurrency trading feature, especially for new and inexperienced users. The demo function is a copy of the real trading bot without using real money and is intended to help users experience the platform, learn about real-time trading, and test its functions.
Live trading. Before starting cryptocurrency trading in real-time, it is best for all new users to set trading limits. This will protect any investment or at least minimize the risk of huge losses. Once the user has configured the initial limit settings, they will be applied every trading day unless they change the settings before the trade occurs. Again, it is recommended that you use the demo trading feature before moving on to live trading.
Benefits of trading with Cryptohopper
Convenient functions. It will be easy for a new user to navigate this platform. The functions are simple and straightforward.
Verification process. Verification of the client's personal information is what is required of the licensed platform.
Online customer support. 24/7 customer support via live chat and phone.
Demo trading mode. Users can learn the trading mechanics before investing. It also protects new users from investing large sums of money in a market they don't yet understand.
Fast withdrawal of funds. You can make withdrawals within 24 hours of the initial trade.
Experienced brokers. A personal broker can be assigned to the user's portfolio and can execute various investment strategies on behalf of the client.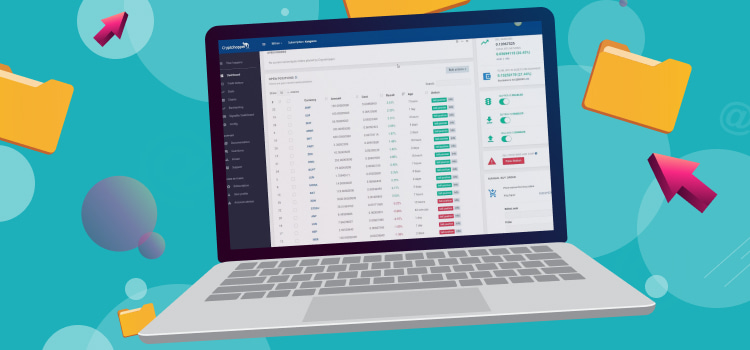 What should you consider before trading with Cryptohopper?
Withdraw profits ahead of schedule. It would be best to withdraw profits and leave the initial investment in the system for more trading. This way, you can make a profit while your initial capital investment continues to be profitable.
Don't invest your savings. New crypto traders are better off using their disposable income instead of using all of their savings to fund their first transaction. Remember that the cryptocurrency market is volatile, and things are changing rapidly.