In general, in crypto trading activity, the most important and challenging thing that may lead to fall or success seems to be selecting an entry and exit point. Before we get to the crypto trading strategies, you should realise the importance of patience. Don't let the FOMO overcome your judgement; one day, your time will come. 
What does FOMO mean? FOMO – Fear Of Missing Out. In the context of investing, it refers to the feeling of apprehension for missing out on a potentially profitable investment opportunity and regretting it later.
According to the topic, today, we will discuss how to trade using MACD and RSI indicators according to different crypto trading strategies, including technical analysis, support and resistance strategy. Stay with us to always be aware and updated.
Crypto trading strategies to choose an entry for trade
As we said above, at first, you should get rid of the fear of missing opportunity. Don't hurry to buy coins on highs to prevent losing your money. Sometimes it may take much time to wait for a good entry point, but later, you will realise that it's worth it.
Even after choosing the wrong entry point, and seeing that the value of your cryptocurrencies in the portfolio is going down, don't hurry to sell it. Forget about them for some time to break even. In this case, it is recommended to use taking profit orders, which will sell your asset at the set price.
Monitor the support and resistance levels
Experienced traders recommend entering a trade when an asset's price is slightly higher than a level of support and accordingly sells it when it reaches resistance level.
Resistance, or a resistance level, is the price at which an asset's price meets pressure on its way up by the emergence of a growing number of sellers who wish to sell it at that price.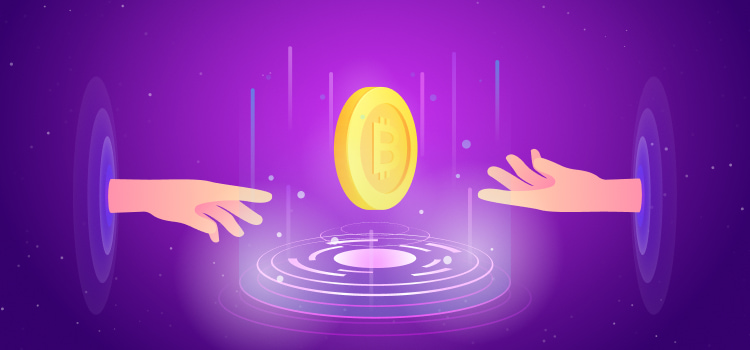 Simultaneously, the level of support is defined in this place, where the value of the coin meets pressure by the increasing amount of investors who set orders to buy a cryptocurrency at that price.
Rely on trading indicators
Technical analysis is necessary when you want to choose the right time to enter a trade. It is a method of predicting an asset's price based on studying the previous price changes and trading indicators.
Trading indicators are mathematical calculations, which are plotted as lines on a price chart and can help traders identify certain signals and trends within the market. Let's look at a couple of them:
Trend indicator (MACD). Moving Average Convergence Divergence is a trend-following indicator that shows the relationship between two moving averages of a security's price. It is used to determine a trend direction and reversal points (the places when the price changes its direction). For a better understanding of its use, you can watch the particular video.
Momentum indicator (RSI). Relative strength index is used in technical analysis that calculates the number of recent value changes for evaluation of overbought or oversold conditions in the cryptocurrency price. The simplicity of its use causes the popularity of the RSI indicator.
Check out the cryptocurrency news and stay sharp
It will be essential for successful and profitable trading to be constantly updated about cryptocurrency news and analytics, including net flows, transfers in/out of the exchange platform. Traders should always be online to be aware of various events affecting their prices, such as large investments of funds or banning crypto activity in one or another influential country.
Enter a trade successfully with trading signals
What to do for dummies who have no idea about entering a trade and how to analyse the market? There is a way out – proven crypto trading signals, which will let you trade with no experience and make money. Although the trading activity can be profitable, any faithful trading signals service won't guarantee you a 100% of win all the time. We don't exclude the possible losses, especially when they mean nothing compared to successful trades.
How to determine a proven service? Don't trust empty promises. Trust statistics and numbers. In our free telegram group, you can check out our trading results to ensure our honesty.